My wife and I recently found a Chariot Kid's bike trailer for sale on our local craigslist. It was such a good deal and we felt we couldn't pass up the chance to spend more time with our daughters outside.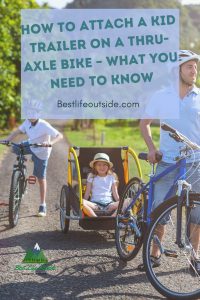 Yet, if I were going to pull my daughter all over town, I would need a better bike other than my mountain. What a great excuse to get a new bike, right! 
After getting the bike trailer I quickly went down to our local bike shop and bought a Specialized Diverge in eye-popping orange that I had been eyeing for quite some time. I got it home and went to hook up the chariot bike trailer only to realize it had a thru-axle on my rear form and wheel. There was no extra room to attach a trailer mount.  
With a bit of research, I was able to find a relatively easy and cheap way to attach the bike trailer with a thru-axle using a Roberts Axle.
Do I have a Thru-Axle or a Skewer?
There are two main types of wheel attachment systems, the skewer, and the thru-axle. 
Skewer
The skewer attachment system has been the standard attachment on bikes since the early 1970s. Also called a "quick release," the skewer is a thin metal rod that goes into the axle inside the hub on the wheel. These are characterized by the metal springs on each side and the quick-release "fin" on one end.
No additional tools are needed to remove or insert a skewer attachment. You have a skewer system of the dropouts on the rear fork inverted "U's" and not a solid hole.

Thru-Axle
A thru-axle is a wheel attachment system using a threaded bolt that secures the rear wheel on a hub between the rear wheel fork.
The thru-axle threads directly into the frame through the wheel hub, making it a more secure system of attaching the rear wheel. 
You'll typically need a 6mm hex wrench (sometimes called an Allen Key) to remove a thru-axle but not always. Some are a quick-release handle on a thru-axle. You have a Thru-axle if you have holes in the rear fork instead of inverted "U's" to insert the axle.

Why you Need a New Axle to Attach a Kid Trailer
Most higher-end and new bikes will come with a thru-axle attachment. This is great to anchor your rear wheel, but it leaves absolutely no room to attach the connector piece for a kid trailer.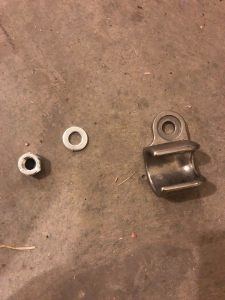 Therefore to attach the connector piece, you will need to purchase a particular type of rear thru-axle. These are specifically designed for attaching kid trailers!
There are 3 main rear axles that will work to attach a bike trailer, a Roberts axle, a Thule rear axle, and a Burley axle.
They come with the same thru-axle design but have an extra length to attach and secure the kid trailer connector piece. These weren't as cheap as I was hoping for, but can you put a price on valuable time spent with your kids?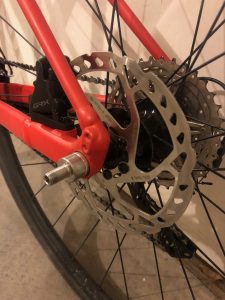 Where can you Get a Roberts Axle?
There are two places that you can buy Robert's axle, on Amazon.com and the Roberts Axle Website found here https://robertaxleproject.com/axle-finder-2/.
One of the helpful parts of the Roberts Axle website is that it has an axle finder to ensure that you get the correct size for your specific bike. 
"'I may have ordered one of the other options but I am not bike savvy enough to know what length I would have needed. The Robert Axle website made it easy."
You simply put in what you are trying to attach to the type of bike, the brand, and the bike model, and it will give you the axle you will need.
How to Install a Robert Axle
They are straightforward to install. Find a 6mm hex wrench to take out the existing axle. Be sure to have the bike on the ground and not on a bike stand, or the rear wheel may fall, and it's more challenging to get a tight closure.
Once the original axle is removed, replace it with the new Robert's axle. I like to squeeze the frame of the bike as I do this to keep everything nice and tight. 
How to Install a Chariot on a Thru-Axle Bike
Once the axle is in place, you still need to install the connector piece to the axle for the kid trailer. We have a chariot trailer that we bought second-hand. It comes with a connector piece that you attach to the axle.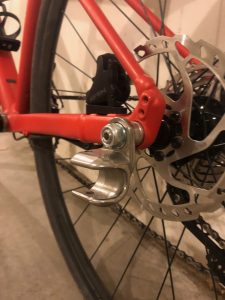 For the Robert's axle, remove the attached nut on the additional length of the axle. Place the connector on the new axle and tighten the bolt down to ensure no movement.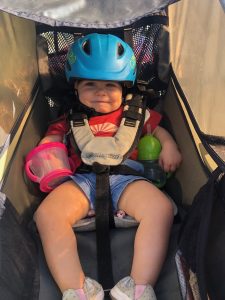 Once everything is in place, you can attach the Chariot, connect the safety strap, and you are off on your next bike adventure.
In Review
If your bike comes with a thru-axle and you want to attach a kid trailer, don't panic. Even if you have no bike mechanic experience,  it's a straightforward process to do at home. You'll be able to spend quality time with your kids and ride for countless hours.
Other Great Outdoor Related Articles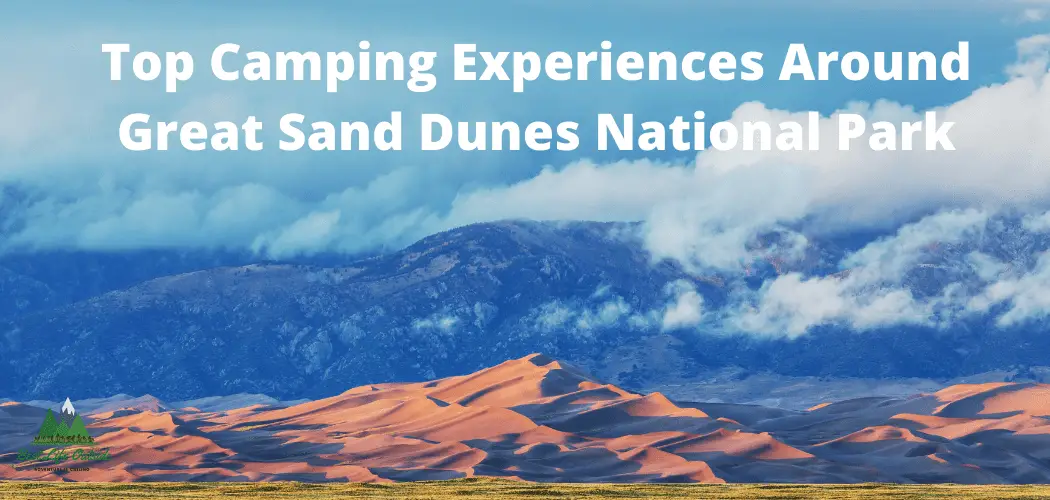 Many people think to see breathtaking wonders they must travel abroad when all they really need to do is explore the land in front of …