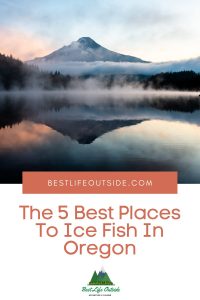 When the topic of ice fishing is brought up it is unlikely that Oregon will immediately pop into your head as a place that you should rush off to on your next expedition. While it is true that Oregon is not known for its ice fishing, that is not to say that they do not have some beautiful places that you can enjoy yourself during the winter months while you catch some trophy fish. 
Oregon offers multitudes of lakes with breathtaking views of the mountains and loads of fun activities to do all year. This article will highlight 5 of the best year-round lakes to go ice fishing on while you are in Oregon.
Best Ice Fishing Locations in Oregon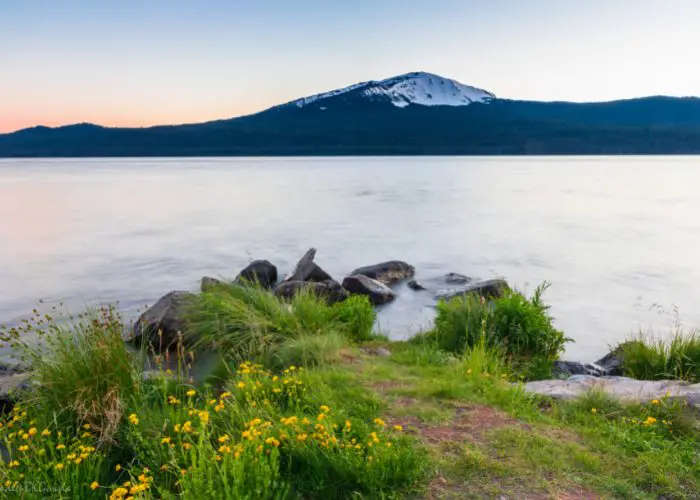 Diamond Lake is around 30 minutes from the well-known Crater Lake Resort. If you have Rainbow Trout on your mind then Diamond Lake is the place to go. 
It has become well known for its abundant supply of these fish despite the efforts of the invasive tui chubs who threaten the food supply of other fish in the lake. 
It is believed that the overpopulation of tui chubs in lakes is contributed to the use of using live minnows for bait. It is illegal to use live fish as bait in Oregon when fishing. 
The best and safest months to ice fish this lake is between December and the beginning of April. When April arrives the ice tends to become thinner and not as safe, many people will shore fish in the areas that are opening as the ice melts and do really well. 
Diamond Lake is stocked every season with the following fish: 
Brown Trout

Rainbow Trout 

Tiger Trout 
Lake of the Woods, Oregon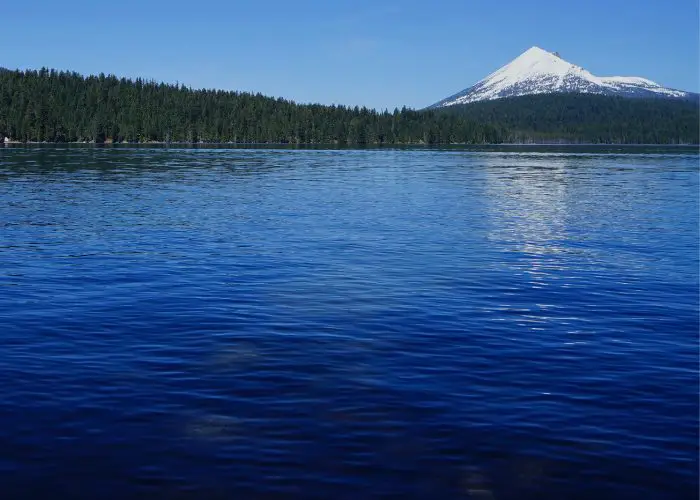 If you are looking for an upper-class ice fishing experience then the Lake of the Woods Resort offers everything you need. There are guided ice fishing excursions and you can rent pre-heated ice houses with pre-drilled holes. 
They also offer equipment rentals if you don't feel like lugging all of your gear with you. Lake of the Woods Resort offers a five-star experience and provides multiple packages to choose from whether you are out with a group of your buddies or taking the whole family for a fun winter vacation they have what you need to catch plenty of fish. 
For an even more realistic outdoor experience, Lake of the Woods offers overnight ice house rentals that you can camp out in. If you want to ice fish the Lake of the Woods you don't have to stay exclusively at the resort; however, they do provide a great experience. 
Another popular destination for fishermen and women is Dale's on Lake of the Woods they operate with the fisherman or woman in mind. They offer camping and ice house rentals along with many other amenities. This lake is large and there are multiple facilities that cater to those who love to fish no matter what the season. 
Popular fish to catch while on Lake of the Woods are:
Eelpout (aka Smilies)

Northern Pike

Sauger

Tullibee

Walleye

Yellow Perch
Ice Fishing on Trillium Lake, Oregon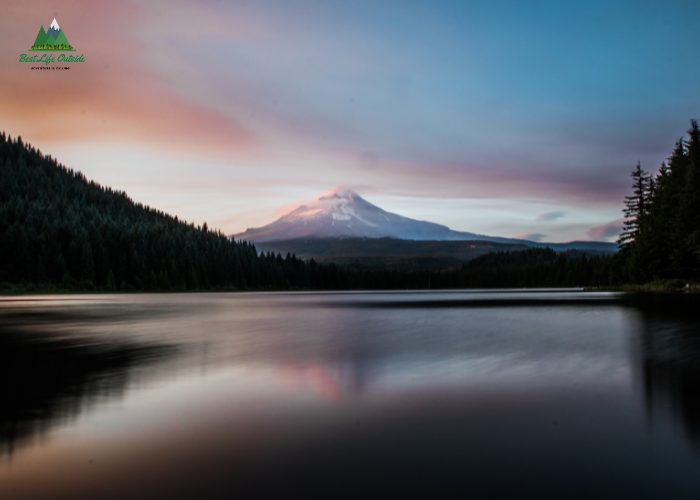 Trillium Lake is located a little over an hour away from Portland, Oregon. For beautiful views of Mt.Hood and a secluded ice fishing experience, you are sure to enjoy yourself on Trillium Lake. 
This is not a crowded ice fishing location for the simple fact that it is difficult to get to the lake during the winter seasons. 
According to the reviews left by other ice fishermen, it can be a pretty strenuous 2+ mile trek getting to Trillium Lake during the winter months so if you aren't up for serious physical exertion, you may want to look elsewhere. 
Many people have reported that the fishing is great and is stocked each season with trophy-sized fish. 
The most common fish you will catch when at Trillium Lake are:
Brook Trout

Cutthroat Trout

Rainbow Trout
Ice Fish at Phillips Lake aka Phillips Reservoir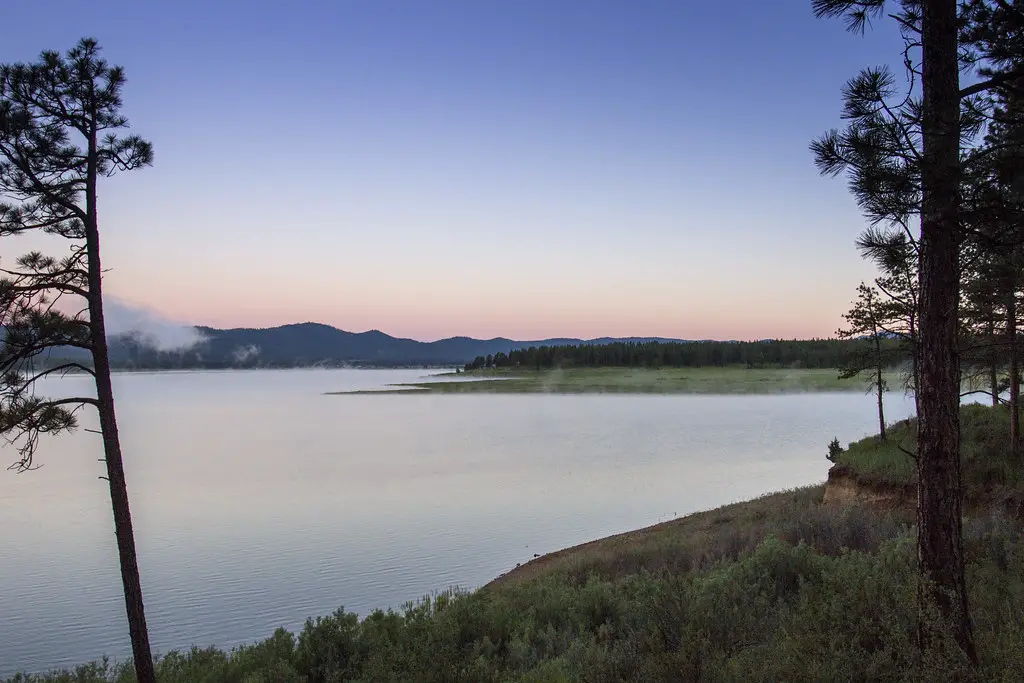 Phillips Lake is located around 15 miles from Baker City, Oregon. This is a man-made lake that was created when the Mason Dam was built. There is a wide variety of fish and plenty of room for everyone to have their own space and enjoy themselves. 
Reportedly the fishing is best near the dam due to the increased oxygen levels and warmer water temperature which keeps the fish active in this area. 
You are most likely to catch the following fish while on Phillips Lake:
Coho Salmon

Black Crappie

Large Mouth Bass

YellowPerch

Rainbow Trout

Small Mouth Bass
Fish Lake Oregon Ice Fishing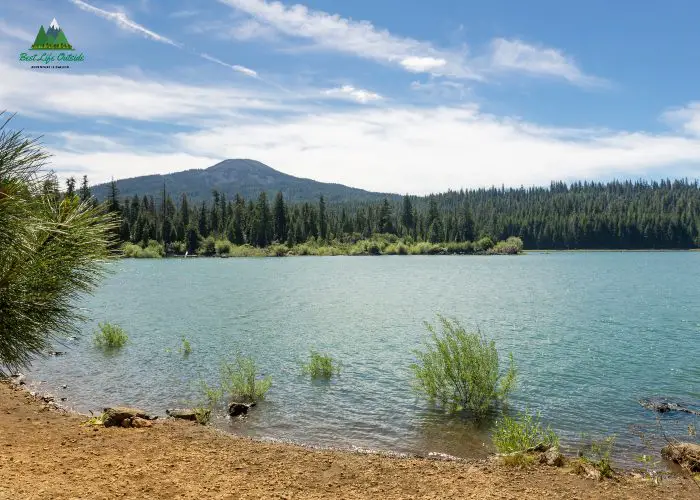 Fish lake is located high in the southern part of the Cascade Mountains of Oregon in Wallowa-Whitman National Forest. What was originally a small natural lake is now a large 500-acre lake that was created when a dam was built in the early 1900s. 
Breathtaking views and minimal ice traffic make it an exceptional place to fish and take in mother nature. 
During the warmer months, Fish Lake offers camping and a multitude of outdoor activities near the resort. This lake is reportedly one of the best for ice fishing as the average fish is around 18" long. 
It is stocked seasonally as well so there is plenty of fish for everyone. If you are planning an ice fishing trip to Fish Lake call the local area to check the road conditions and ice thickness. This area accumulates a lot of heavy snow and it can be treacherous to get to the lake in such conditions. 
The most common fish found in this lake are: 
Chinook Salmon

Eastern Brook Trout

Rainbow Trout

Steelhead Trout

Tiger Trout
Word of Caution with Ice Fishing
Always let someone know where you are going to be if you venture out alone on the ice.
Since Oregon weather conditions can change significantly from year to year it is important to check with local authorities before setting out on the ice, especially if you are unfamiliar with a location.
Many times roads and access routes to these magnificent lakes are blocked due to heavy snow and poor weather conditions. 
Surprising Finds Around Every Corner
Hopefully, this article has opened your eyes and shown you that Oregon is filled with beautiful views, tons of fun activities, and a plethora of year-round fishing options so you can plan a trip that will keep everyone entertained. 
Sources: 
(https://www.bestfishinginamerica.com/or-ice-fishing-in-oregon.html),(, https://duckduckgo.com/?q=how+far+is+diamond+lake+from+crater+lake&atb=v265-1&ia=web), (https://riverbendresort.com/fishing/ice-fishing/), (http://iceominiums.com/site/icefishingspecies.html), (https://www.oregonfishingforum.com/threads/trillium-lake-fishing.3946/), (https://www.oregonfishingforum.com/threads/trillium-lake-ice-fishing.30985/), (https://www.ifish.net/threads/trillium-lake-ice-fishing.1637852/), 
(https://www.hookandbullet.com/fishing-phillips-lake-baker-city-or/), (https://www.fishidy.com/map/us/oregon/phillips-lake), 
( https://www.recreation.gov/camping/gateways/1155), (https://myodfw.com/articles/14-tips-ice-fishing-oregon), (https://www.bestfishinginamerica.com/or-fish-lake-fishing-southern-oregon.html),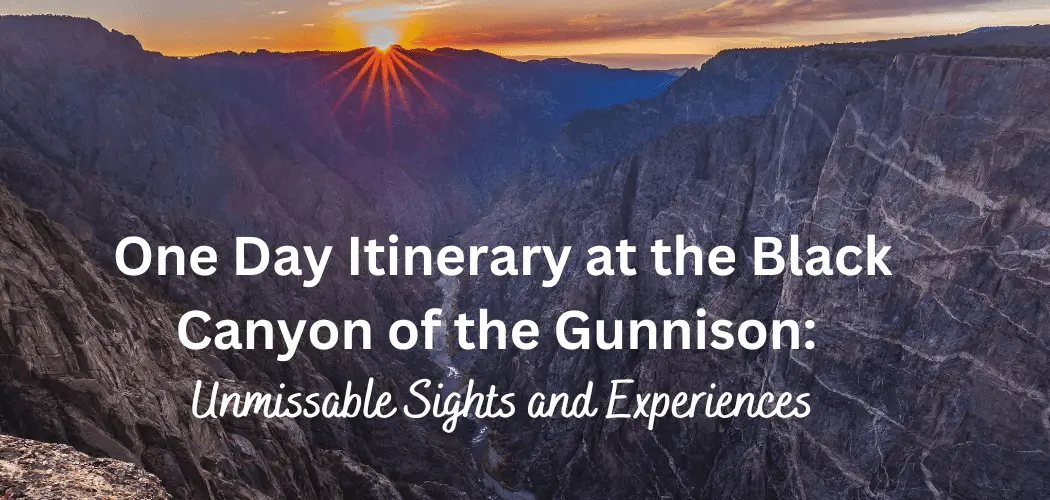 The Black Canyon of the Gunnison National Park, located in Montrose, Colorado, offers breathtaking views and unique geographical features that attract visitors worldwide. This awe-inspiring