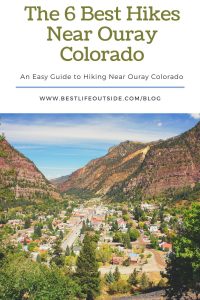 Ouray, Colorado is a beautiful city located in the San Juan mountain area of Southwest Colorado. The city offers breathtaking views to visitors and locals. If you are an outdoor enthusiast and hiker, you will appreciate the insane beauty the "fourteeners" and surrounding mountains of Ouray have to offer.
Colorado features 58 mountain peaks that are higher than 14,000 feet, also referred to as the fourteeners.  Colorado features more fourteeners than any other state in America.  With an elevation of 7,792 feet above sea level, this city offers some of the most amazing hikes in all of America. It's called the "Switzerland of America" for a reason.
Ouray Perimeter Trail, Ouray Colorado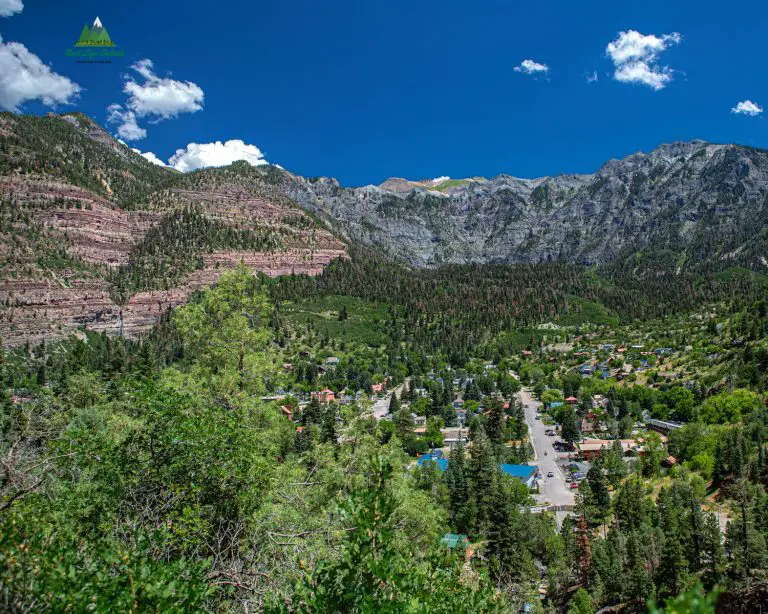 Start: Park at Cascade Falls or Off of Pinecrest Dr
Distance: 4.4 mile hike
Difficulty: Moderate
Hike Time: 4-5 hours
Water: None on the trail
Dog Friendly: Yes, on leash.
The Perimeter Trail is a loop-shaped hike that is 4.4 miles in length and filled with scenic views. It is rated as a moderately difficult trail to hike. With an elevation of 1150 feet, the trail takes about 4-5 hours to complete. There are various ways to do it and multiple access points. If you are visiting or staying in Ouray for longer then a day then this trail is a must. It can be completed clockwise or counter-clockwise. Due to the proximity to town, once you are done you can grab a cold drink on the rooftop balcony of Ouray Brewing and head the natural fed Ouray Hot Springs.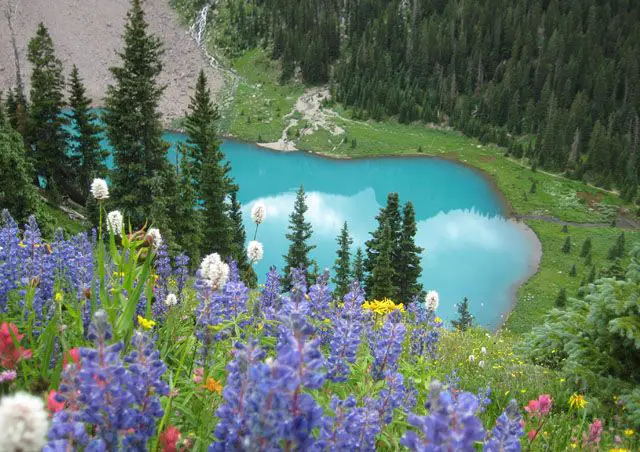 Start: Blue Lakes Trailhead (off Hwy 62 between Ridgway and Telluride)
Distance: 3 miles out and back to the first lake
Difficulty: Difficult, over 1,000 ft of elevation gain in the first 1.2 miles
Hike Time: 3 hours
Water: Readily available in streams
Dog Friendly: Absolutely, with a leash
The Blue Lakes Trail offers some amazing views to hikers. The roundtrip length of the whole trail is about 8.6 miles. It is a difficult and strenuous hike, but the scenery is worth it. The trail starts just off the Colorado Highway 62 between Telluride and Ridgeway. The trailhead is located nine miles south of the highway and Dallas Creek Road. Hikers will have access to water through a stream located near the trailhead. The Blue Lakes also provide a good source for water. It takes about 1.5 hours for regular hikers to reach the high point.
The first Blue Lake is one of the most photographed lakes in all of Colorado. It often comes up as the image when searching for Colorado or Denver even though it's no where near Denver. It routinely makes the prettiest lake hikes list and is a must see if you are in the area.
Bridge of Heaven, Ouray Colorado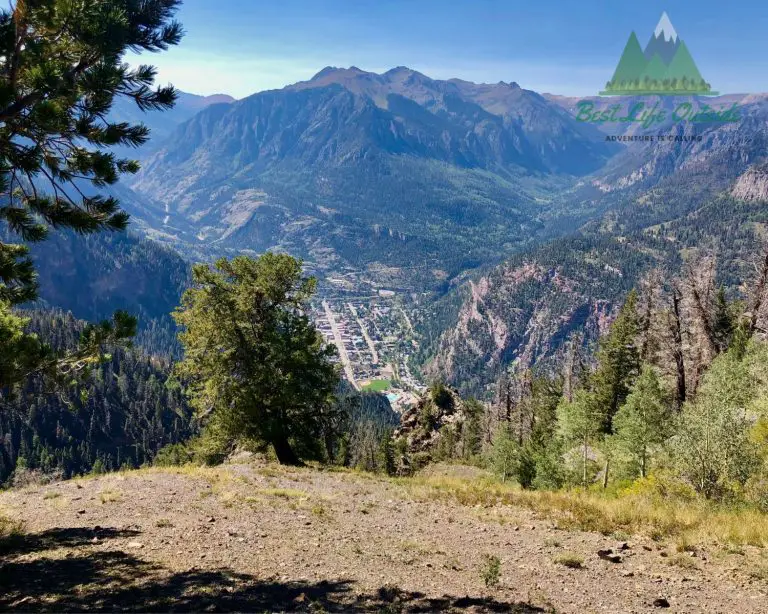 Start: Dexter Creek Trailhead or new Horsethief Trail
Distance: 8 miles out and back 
Difficulty: Difficult, 3,000 ft of elevation gain to the top
Hike Time: 3.5 – 6.5 hours
Water: None available on trail
Dog Friendly: Yes, on leash.
Bridge of Heaven is a beautiful trail located in southwest Colorado. Set at a strenuous level of difficulty, the trail is 8.0 miles to the high point and back. The trailhead parking area can be reached by crossing Dexter Creek and driving another 2.2 miles on the rough road. It is not an easy road to drive on so a four-wheel drive is recommended. The whole trail takes about six hours to climb depending on how active the hikers are. Access to water is limited so make sure to pack plenty of water for your journey.
For those that don't want to go the full 8 miles there is a gorgeous overlook about 1.7 miles into the hike that you can see the town of Ouray and the surrounding mountains. This is a great place for a picnic and worth the hike if you are short on time. This is also a great hike in the fall time as the first mile is through an Aspen grove that is spectacular in the fall time. 
Twin Peaks Trail, Ouray Colorado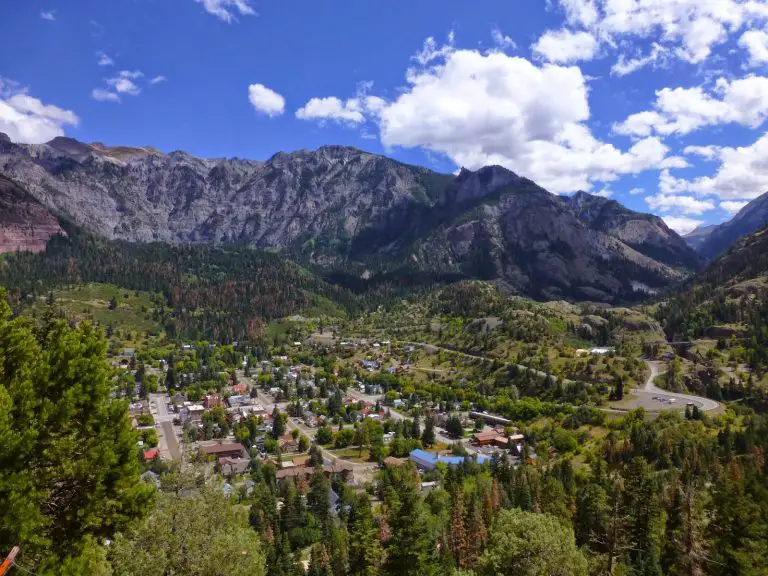 Start: Parking of Pinecrest Dr.
Distance: 2.1 miles one way
Difficulty: Difficult
Hike Time: 4-7 hours
Water: Near Trailhead and beginning of trail
Dog Friendly: Yes, on leash.
Located on the west side of Ouray, Twin Peaks trail features some fabulous views for hikers. The trail length is 6.8 miles with a difficulty level of strenuous. It takes about six hours to completely hike the trail. The trail's entrance is within walking distance of downtown Ouray. It can be reached by traveling down S. Pinecrest Drive. The trail features a river that can be a good source of water for hikers. This trail offers one of the best birds-eye views of Ouray.
This trail is steep but well worth the views at the top. Similar to the Bridge of Heaven in that it offers an amazing view of Ouray itself. This hike is great you are staying in town and need a hike that close.
Bear Creek Trail, Ouray Colorado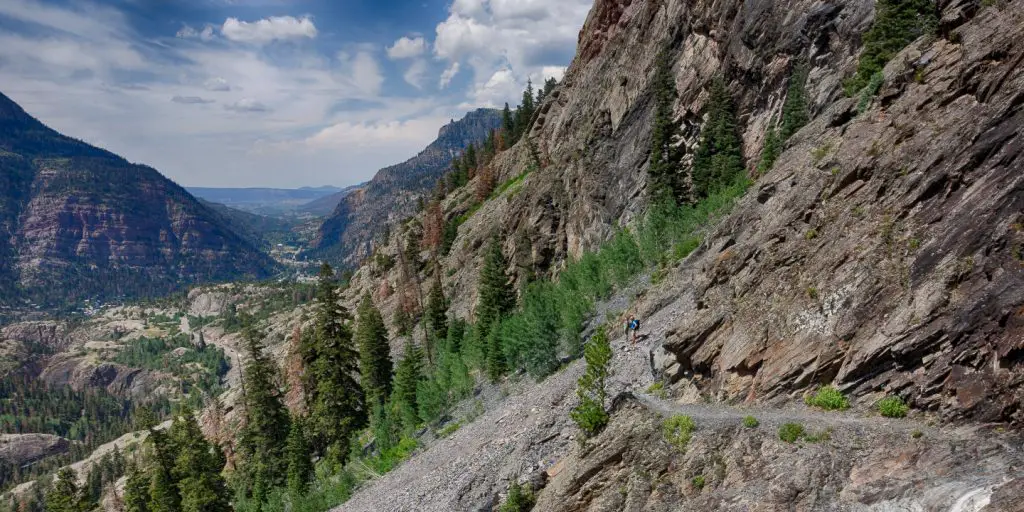 Start: At Bear Creek Trailhead on Red Mountain Pass
Distance: 8-miles RT
Difficulty: Strenuous
Hike Time: 4-8 hours
Water: Readily available at the top of the trail
Dog Friendly: Yes, on leash.
The Bear Creek Trail is an 8-mile long trail that is strenuous and recommended only for advanced level hikers. The best time to go on this trail is from June to October. The trail does feature a river which can be a good source of water for hikers. The beginning of the trail is located on the west side of Highway 550, just 2.5 miles away from the south of Ouray.  
Hiking the whole trail back and forth takes about eight hours (if not more) to complete. This is one of the prettiest hikes in the area. The first part hugs along a high ledge with some decent exposure so be sure to have your pup on a leash. The trail is steep and takes you up to American Flats which feels like you are top of the earth if you can make it to the top. Along the way you will come across both the Yellow Jacket Mine and the Grizzly Bear Mine.
Sutton Mine Trail, Ouray Colorado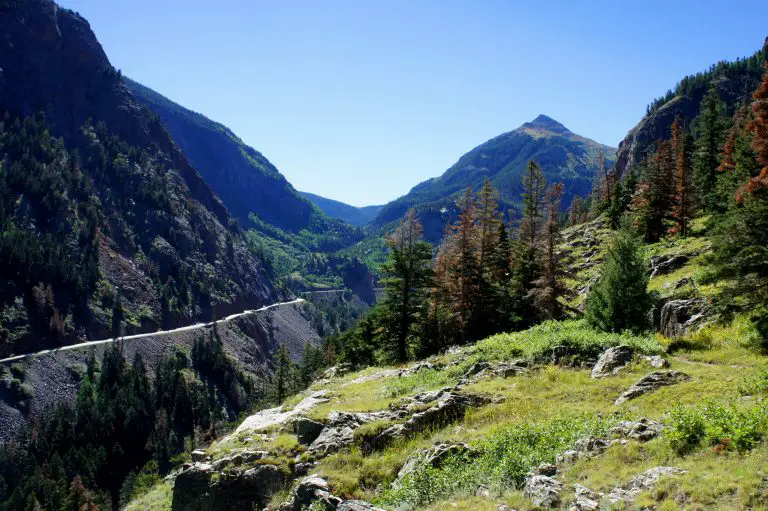 Start: At Sutton Mine Trailhead
Distance: 4.5 miles RT
Difficulty: Moderate
Hike Time: 2-5 hours
Water: No Water on trail
Dog Friendly: Yes
The Sutton Mine Trail is a 4.5-mile-long trail mainly used for running and hiking. It is rated as a difficult trail to hike but this only the first half mile to a mile which where ALL of the elevation gain occurs. The trail includes beautiful views of wildflowers and a waterfall. The waterfall and river can be good resources of water for hikers. It takes about 3.4 hours to hike the whole trail. The trail is located off of Camp Bird Road on the southwest side of Ouray. You enter the trailhead by climbing onto the Ouray Overlook. 
When hiking the trail you'll see Red Mountain Pass across the valley and will end at an old mine which you can explore the old buildings.
There aren't enough words in the English language to describe the beauty of Telluride. Walking directly from a restaurant downtown into the woods and up to a huge waterfall is easily done any day of the week. Each one of these trails makes the "best of" list, but the same list for the "worst of" would be worth going and ticking off the list. Nothing absent of beauty can be found in this down to earth, in the clouds, box canyon dwelling city.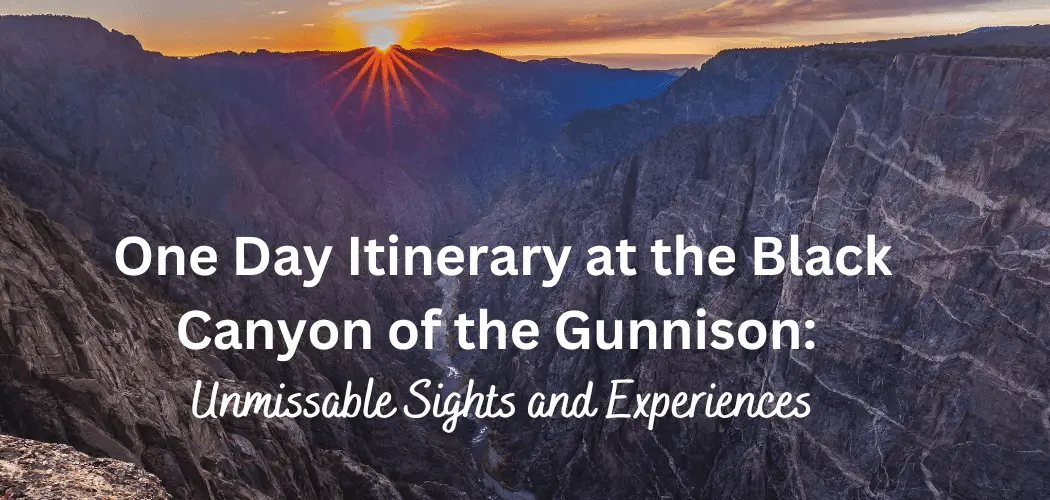 The Black Canyon of the Gunnison National Park, located in Montrose, Colorado, offers breathtaking views and unique geographical features that attract visitors worldwide. This awe-inspiring ...