Surrounded by the splendor of Gunnison National Forest on every side, you will find Crested Butte.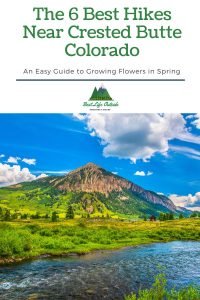 This gem is tucked into the mountains and invites visitors and will persuade them to stay longer than expected. It sits at 8,909 feet, dwarfed, below Mount Elbert, Mount Harvard, Mount Antero, and Capitol Peak. These mountains can only begin to highlight what Crested Butte has to offer. 
The high elevation makes the Crested Butte Mountain Ski Resort a phenomenally placed ski center for those that want to soak in the beauty of the winter here. If you tend to shy away from the cold, the summer is equally as great of a time to visit and hit the trails before they turn to ski slopes. To help out, here are 6 of the Best Hikes in Crested Butte, Colorado.
Copper Lake Trail, Colorado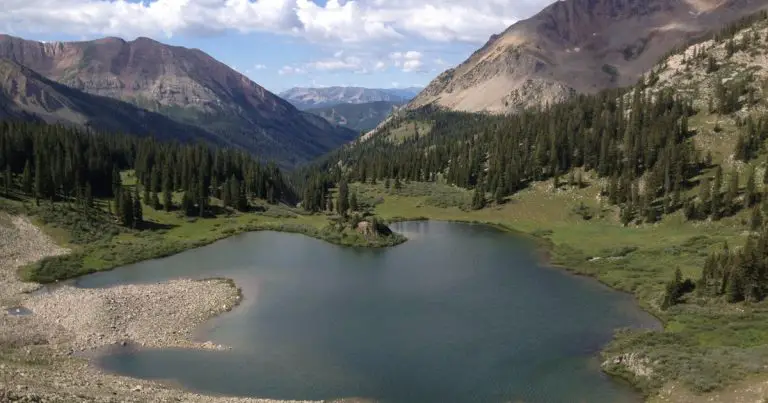 Start: 40 minutes north of Crested Butte and just east of Gothic CO at the Copper Lake Trailhead
Distance: 10.2 miles out and back
Difficulty: Difficult
Hike Time: 3-4 hours
Water: Readily available in streams
Dog Friendly: Yes
If on the hunt for mountains and wildflowers, this is the perfect trail. It's a difficult trail that truly pays off by giving you some of the most beautiful mountainscapes available near Crested Butte. In the springtime, be ready to be shocked by the prevalence of wildflowers and stare in awe at the colors that spread across the meadows. 
40 minutes outside of Crested Butte is the Copper Lake Trail. This trail has loads of options, as you can keep going past the lake to East Maroon Pass and add some more mileage to your day. Another huge plus is that this trail is easily accessed even by public transportation. This town wants you to see the beauty of Copper Lake. 
Oh-Be-Joyful Trail, Colorado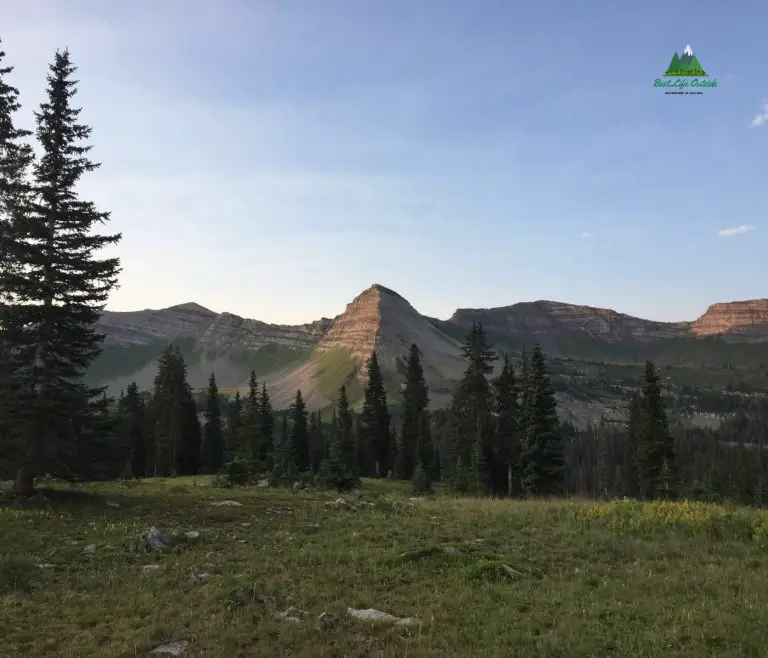 Start: Oh-Be-Joyful Campground
Distance: 10.1 miles
Difficulty: Difficult
Hike Time: 4.5-5 hours
Water: Readily available in streams
Dog Friendly: Yes
Just 4.5 miles down Slate River Road, you will find the Oh-Be-Joyful Campground. From here, you can leave the car and strap on the boots for a beautiful, but difficult, trek. The Oh-Be-Joyful Creek sits just to the east of the Ruby Range that makes this area of Colorado so beautiful. This trail follows the creek up a glacial valley to the top of Oh-Be-Joyful Falls, and to the base of Daisy Pass. 
As with most hikes in the area, this can be extended. You can choose to go up and summit Daisy Pass then head down into Pittsburg, or up and around Oh-Be-Joyful Peak and Hancock Peak. It's the kind of hike that will leave you searching for more and more, not wanting to turn around. 
Conundrum Hot Springs, Colorado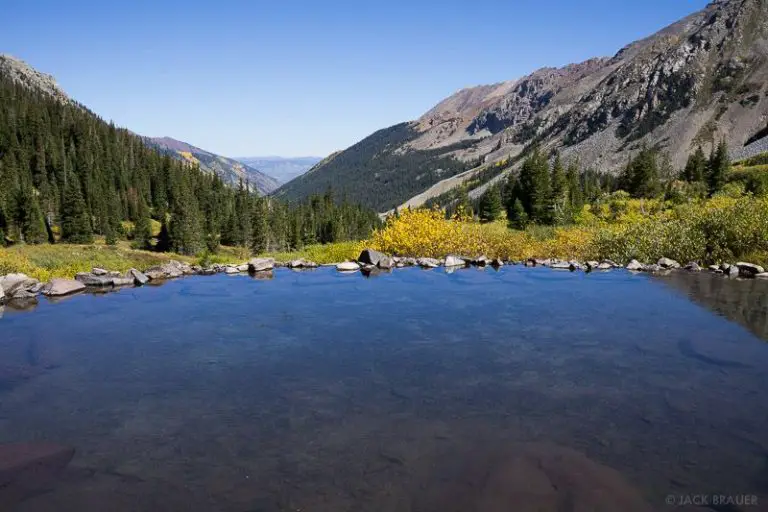 Start: Conundrum Creek Trail Head, south of Aspen
Distance: 17 miles out and back to Hot Springs
Difficulty: Difficult
Hike Time: 8-10 hours
Water: Readily available in streams
Dog Friendly: Yes
The Conundrum Hot Springs have soared in popularity, and for a good reason. The Conundrum Creek Trail is absolutely stunning and ends at the luxurious springs. The hot springs sit at 11,200 feet, meaning you will have to climb almost 3,000 feet to reach them. The 3,000 feet of elevation climbing is spread out amongst beautiful alpine meadows and aspen groves. The journey isn't for the faint-hearted but anyone up to the task will be greatly rewarded. 
As the popularity has gone up, it has become required to have a permit in order to camp at the hot springs themselves. Be sure to check out www.recreation.gov before heading in and being severely disappointed at the end of a long journey. 
Judd Falls Trail, Crested Butte Colorado
Start: Copper Creek Lot, just past the town of Gothic
Distance: 1 mile
Difficulty: Easy
Hike Time: 45 minutes
Water: Readily available in streams
Dog Friendly: Yes
The Judd Falls Trail starts in the same place the Copper Lake hike does but ends a lot sooner. This short hike packs as much beauty into a mile-long hike as you can find in most other 10 mile treks around the country. If you have a higher clearance vehicle, you can drive up and take off just about the entire hike. We recommend parking at the lower parking lot and experiencing the beautiful walk up to the falls.
Once you are at the falls, the magnificent Judd Falls cascades into a box canyon and disappears from view. Returning, you will see the vistas provided by a short hike again, such as the overlook of the ghost town of Gothic. This trail provides a meagerly sized, but outrageously gorgeous taste of what Crested Butte has to offer. 
Washington Gulch Trail, Colorado
Start: Gothic Campground
Distance: 7.5 miles out and back
Difficulty: Moderate-Difficult
Hike Time: 4 hours
Water: Readily available in streams
Dog Friendly: Yes
The Washington Gulch Trail brings you into the high alpine and delivers grandiose views that are unforgettable for any level of hiker out there. The peaks of the Ragged Wilderness stand out across the views of Gothic valley. Not even two miles into this hike, those overlooks come up and give the hiker a place to sit and consider the hike an accomplishment already. It isn't often that you can be okay with ending early and feel satisfied with the hike you have done. If you choose to keep going, the joy keeps pouring in. 
Dense and lush alpine forests crowd this trail, accompanied by a multitude of vibrant wildflowers with the backdrop of the legendary mountain peaks. Just under 40 minutes from Crested Butte, the Washington Gulch Trail sits, waiting for those who want to moderately challenge themselves in a beautiful space. 
Meridian Lake Trail, Crested Butte Colorado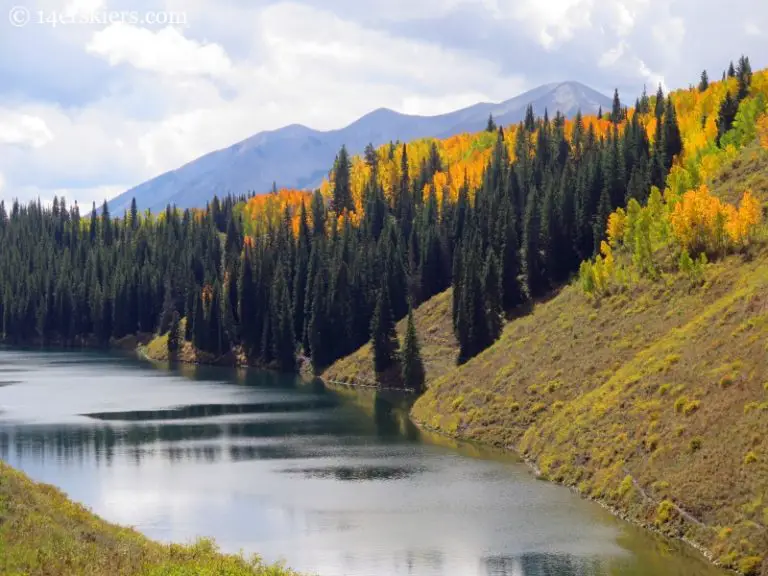 Start: Dirt parking lot down Washington Gulch Road, or in front of tennis courts for easier access
Distance: 2.4 or 2.9-mile loop
Difficulty: Easy
Hike Time: 1.5-2 hours
Water: Readily available in the natural lake
Dog Friendly: Yes
Meridian Lake, also known as Long Lake, is an outstandingly odd, slim, natural lake that sits right below Mount Crested Butte. Its long shape is what makes it so popular in addition to its close proximity to Crested Butte. There is no other alpine lake so easily accessible from Crested Butte as Meridian Lake. In the summer, this makes for one of the best swimming spots in the area and gives a gorgeous hike as well. 
The wildflowers line the gravel road heading up to the lake and give loads of color to the hike. 
This is a great hike to take the whole family on and bring an inflatable SUP or just be ready to swim. 
Crested Butte makes for the perfect destination all year round. In the summer you can find high-alpine hikes that will dazzle your mind with colors of wildflowers, or the fall colors of the aspens, and strap on snowshoes in the winter. End your day inside the town with the huge personality that it has and every enjoyable thing to do surrounded by such a beautiful place. Just know, you will be going to bed only thinking about what hike you are going to tackle tomorrow.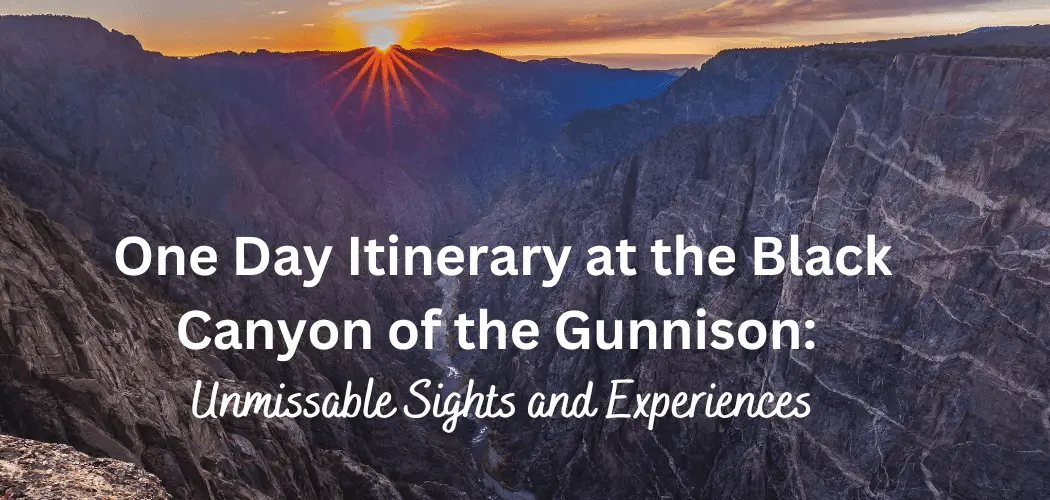 The Black Canyon of the Gunnison National Park, located in Montrose, Colorado, offers breathtaking views and unique geographical features that attract visitors worldwide. This awe-inspiring ...