If you are in search of a beautiful getaway for your next vacation, look no further. Duluth, MN, features some of the most breathtaking views in all of the United States of America.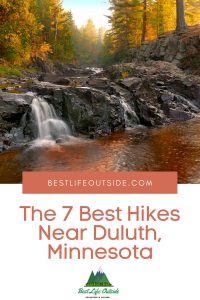 With an elevation of 702 feet above sea level, Duluth has been named Outside Magazine's "Best Town Ever." The gorgeous city is home to 178 miles of wooden trails, 12 streams, the St. Louis River, Lake Superior, and 6,834 acres of city parkland. We have provided a guide to the seven best trails for your next adventure in Duluth, MN. 
Chester Park Trail Duluth, MN
Visitors from out of town and locals love this 2.7-mile long hike along Duluth's woodlands and Chester Creek.
The top of the trail starts at Skyline Boulevard and is located close to the University of Minnesota Duluth, so college students love to venture here when the weather is nice. The difficulty of the hikes is set at a challenging level.
There is water readily available along the river on this trail. It is hard to say exactly how long it should take you to complete the whole trail because that depends on several factors such as your speed and how many breaks you will take. 
Lester River Trail and Amity East Trail Duluth, MN
This is a smooth, wide, and beautiful loop trail with a scenic forest view. This spectacular trail is 5.1 miles long and takes about two and a half hours to complete.
The path is moderately difficult and offers a stream of water to hikers that want to cool off. You can take your beloved puppy for a walk here as dogs are allowed on a leash.
The start of the trail is located in Lester Park between the park shelter and the bridge. It is a perfect family-friendly trail with no steep hills. There is a swimming hole in the Lester River and a playground where children love to play.
Ely's Peak Trail Duluth, MN
If you are an outdoor enthusiast visiting Duluth, then the Ely's Peak Trail is a must-see spot for you.
The trail is 1.7 miles long and takes about 45 minutes for the average hiker to complete.
This moderately difficult trail offers scenic views for visitors while enjoying a nice walk in nature. The trail can be reached from Grand Avenue by turning on Beck's Road. Make sure to take plenty of water with you to quench your thirst.
Visitors and locals use this trail for various activities such as cycling, walking, and looking at the beautiful rocks along the way. Hiking along the Ely's Peak Trail, you will see everything from wildlife to wildflowers to unique rocks.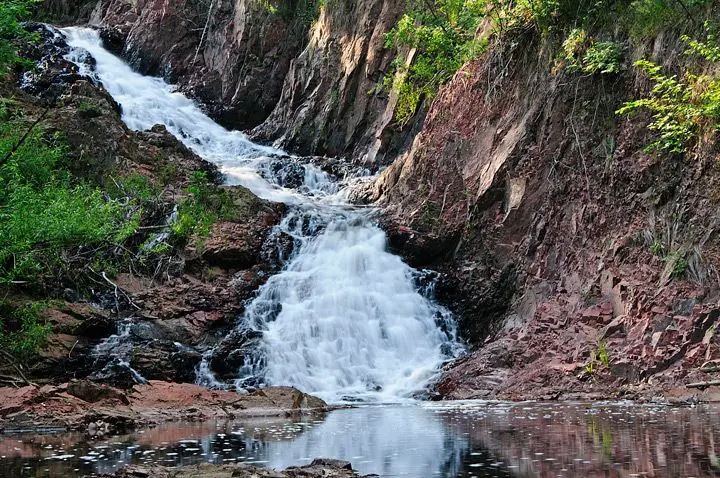 Congdon Park is located right in the center of Duluth, MN, and offers spectacular views to hikers.
This is an easily walkable trail that takes about half an hour to complete. The entire trail is only about 1.2 miles long, so it is perfect for all family members.
The trail is located along a stream to have plenty of access to water during your adventure there. The trail's starting location is the corner of 32nd Avenue and Superior Street. If you are looking for a combination of streams, hills, and woodland, then this Congdon Park Trail is the perfect option for you. 
Knife River Trail Duluth, MN
This is a beautiful trail to spend the day with your family and just relax. This longer trail located in Duluth is about 5.7 miles and is appropriate for all skill levels.
The trail offers a beautiful river to visitors that want to cool off on a hot summer day. The trail is most often used from May to September. It takes about two and a half hours for the average hiker to complete.
The trailhead is located about half a mile off of Highway 61. The trail features everything from grasslands to swamps to deep woods. Those who enjoy a little challenge during their hikes will appreciate all of the elevation changes this trial has to offer. 
Willard Munger State Trail Duluth, MN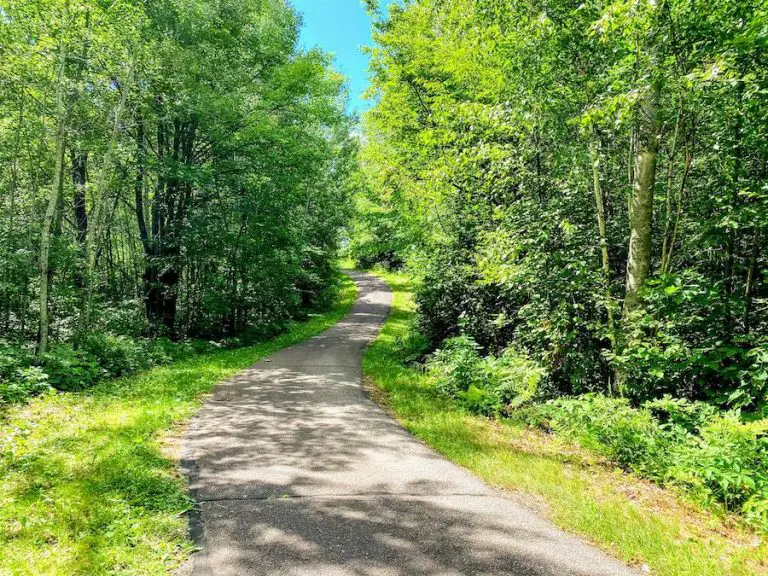 This incredibly long state trail is 14.5 miles long and lasts six hours and eighteen minutes. The trail depicts the beauty of Eastern Minnesota, perfectly combining several smaller trails into one. Visitors and locals love to use the trail for various recreational activities, including cycling, snowmobiling, and skating.
The trail follows the same as a famous railroad that saved many human lives during the nineteenth Hinckley and Cloquet fires. Hikers have access to water at various stops along the hike, including Sand Lake Water Access Side and other restroom areas. All skill levels can easily hike the trail. The paved segment of the trail starts at Duluth and ends at Carlton.
Waabizheshikana Trail "the marten trail" Duluth, MN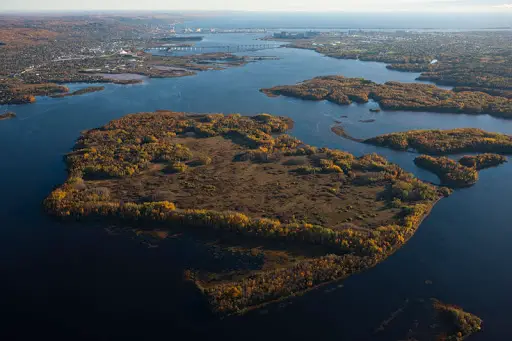 The Waabizheshikana trail is an easily hike-able trail that's significantly trafficked out.
The trail is three miles long and can be hiked in one hour and fifteen minutes. All skill levels can hike the trail.
A beautiful river along the Waabizheksikana Trail offers visitors plenty of water to cool down with. It is the perfect trail for fishing, bird watching, or jogging.
If you own a dog, you can take your four-legged friend on this trail as well, but you must keep the dog on a leash.
There are several trail entrances located on Pulaski Street, Grand Avenue, and South 63rd Avenue West. The Waabizheshikana Trail is also referred to as "The Marten Trail" to honor the Marten Clan that settled in that section of the St. Louis River. 
Duluth, Minnesota, is truly a spectacular city to visit if you are someone that loves the outdoors. With all of the options of scenic trails the city has to offer, you will never run out of fun, recreational activities such as bird watching, bicycling, and enjoying nature. Whether you are visiting the city during the summertime or want to enjoy the cold weather of the winter, you will never be bored in this town filled with things to do.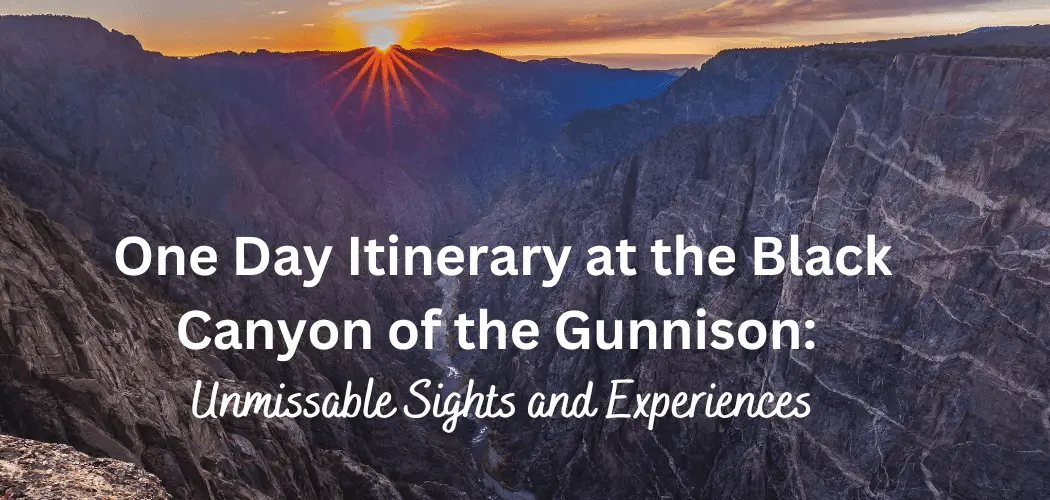 The Black Canyon of the Gunnison National Park, located in Montrose, Colorado, offers breathtaking views and unique geographical features that attract visitors worldwide. This awe-inspiring ...