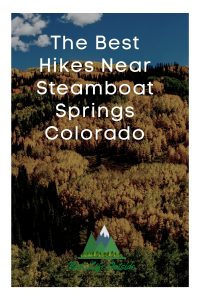 Planning your dream stateside getaway often leads to thoughts of Colorado. If hiking is on the top of your list of activities, Steamboat Springs, Colorado should be on the top of your list of destinations. Hiking trails and outdoor activity options make it easy to see why Steamboat Springs is a dream destination. 
No matter what kind of hiking you're looking to do, Steamboat Springs has it. Make the trip to this city over 6,700 feet in the sky and you'll find a wide array of things to do. The winter boasts some of the best skiing to be found in the country, and the summer, some of the best hiking.
Fish Creek Falls, Steamboat Springs Colorado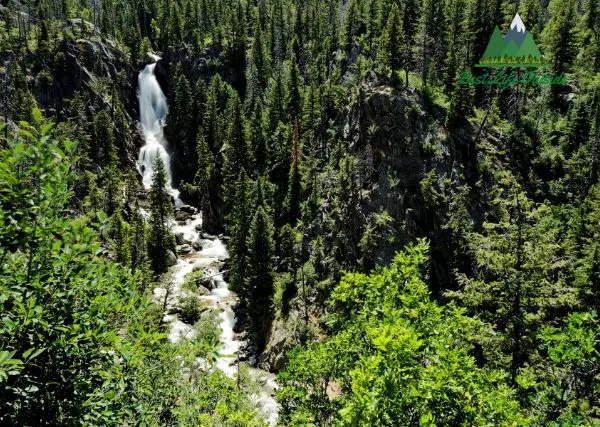 Start: Fish Creek Falls Road
Distance: Various Options from 1-12 miles round trip
Difficulty: Easy to difficult
Hike Time: 30 min to 7 hours
Water: Yes
Dog Friendly: On Leash
Fish Creek Falls is one of the most popular hiking trails in all of Yampa Valley. The trail is easily completed by anyone in the family and is even handicapped accessible with a paved trail to the lower falls overlook. This 280-foot waterfall needs to be on the checklist for your visit to the area. 
In the springtime, you'll find the falls raging from all the snow that you just skied on. It's a trail that's open year-round and worth the trek even through the snow.
The second waterfall is a quick 5 mile round trip hike and is an excellent options if you want to get away from the crowds on the weekends or busy holidays. For more information on parking and directions, the Steamboat Springs Chamber has an excellent overview of Fish Creek Falls. 
Gilpin Lake, Clark Colorado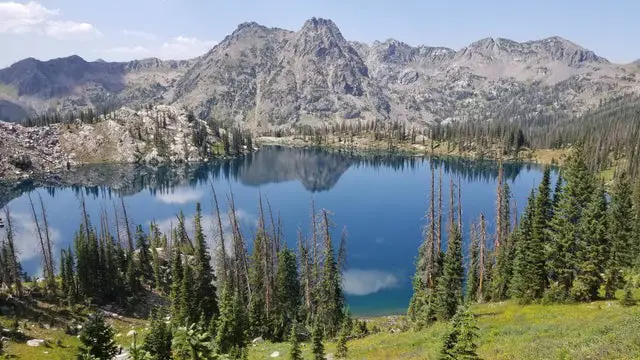 Start: Slavonia Trailhead
Distance: 9.9 miles
Difficulty: Difficult
Hike Time: 6-7 hours
Water: Yes
Dog Friendly: On Leash
Gilpin Lake sits high in the mountains near Clark, Colorado, which is only a 30 minute trip from Steamboat Springs. The Mount Zirkel Wilderness Area shows you a slice of pristine wilderness, as most of the trail to Gilpin Lake is inside this designated area. When you hike this trail, you run into the Gold Creek Lake Trail about a quarter-mile into the hike. Either direction takes you where you want to go, but a right turn takes the climb at a more gentle level. 
Gilpin Lake is preceded by Gold Creek Lake. This is a beautiful destination on its own, but it's worth it to keep on trekking. The crystal clear lake is nestled high in the mountains and makes for the perfect retreat on a hot summer's day. After a long day of relaxing, swimming, or just exploring, you can finish off the loop and be home on a quick day trip. For a full trip report on Gilpin Lake, see the city of Steamboat's blog post for a full day trip.
Gold Creek Lake, Clark Colorado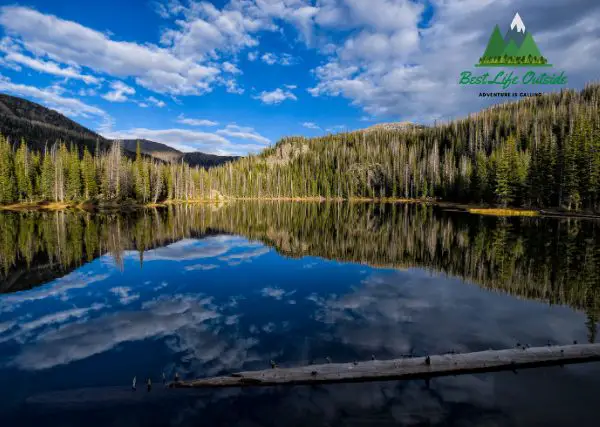 Start: Slavonia Trailhead
Distance: 2.8 miles
Difficulty: Moderate
Hike Time: 1.5 hours
Water: Yes
Dog Friendly: On Leash
Like we mentioned earlier, Gold Creek Lake is a stunning lake in the mountains on the same trail that you find Gilpin Lake. It doesn't require a huge amount of effort to get to and can be a quick hike in the morning or after work. This is a great spot to view a huge number of wildflowers in the late spring and to have easy access to water in the heat of summer. 
This is a destination where you probably won't be alone. It's a popular spot and you should be ready to have some neighbors. It's only a 1,100-foot climb to get to the lake, so families love to take trips out there together. Plan to get to the trailhead early on weekends and especially on holiday weekends. The more the merrier!
Uranium Mine Trail, Steamboat Springs Colorado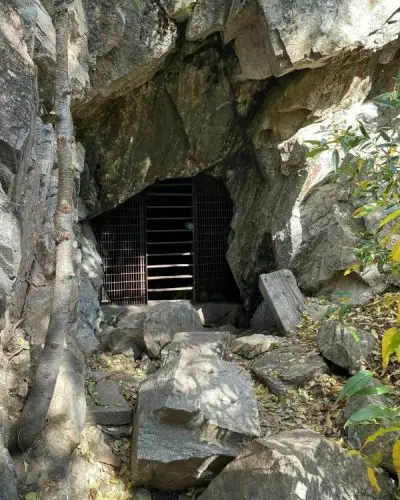 Start: Uranium Mine Trailhead
Distance: 3.1 miles
Difficulty: Moderate
Hike Time: 2 hours
Water: Yes
Dog Friendly: On Leash
North Fork Fish Creek sits at the end of a less-traveled trail near Fish Creek Falls. If you're hoping to find something a bit more secluded, this is the right trail for you. It's overlooked because of something big and flashy nearby. Yes, go visit Fish Creek Falls, but don't forget about the Uranium Mine Trail. You can follow this trail past an old mine and get to a gorgeous creek at the end.
This trail isn't difficult, and there's no big grand spectacle. This is a trail to go on to enjoy nature in a beautiful area. Be aware, there's not a lot of shade on this trail and deep in the summer, you want to come prepared with sunscreen and good clothing.
Thunderhead Trail, Steamboat Springs Colorado
Start: Just South of Thunderhead Food Court
Distance: 3.8 miles
Difficulty: Strenuous
Hike Time: 2-3 hours
Water: No
Dog Friendly: On Leash
Thunderhead Trail takes you up Mt. Werner, but so does the gondola. One of the nice things about this trail is that you can get all of the views on the hike down, but take the gondola up and avoid the difficult hike. 
This trail provides spectacular views of the town, the ski area, and the entire south valley. There are loads of wildflowers in the spring and will be a great workout in the summer. Come prepared with proper sun protection, as the sun doesn't give you a break on this hike.
Emerald Mountain, Steamboat Springs Colorado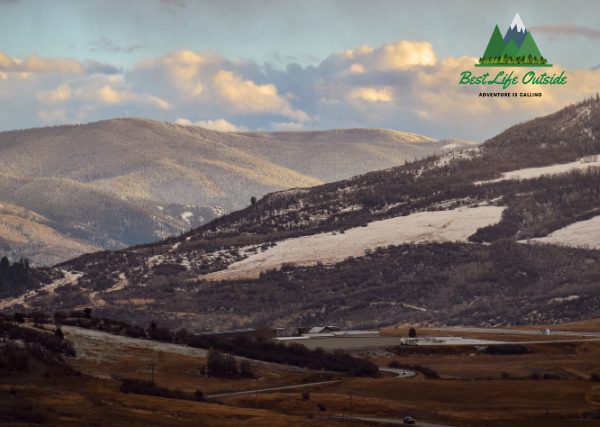 Start: Howelsen Ski Area
Distance: Various
Difficulty: Easy to Moderate
Hike Time: Various
Water: No
Dog Friendly: On Leash
Emerald Mountain is home to an easy-access network of trails close to Steamboat Springs. If you want something easy, stick to the Blackmere Trail. Harder routes are aplenty, but the Lane of Payne and Root Canal trails are great to push yourself on. 
In the summer this is a popular hiking and biking spot, so be careful and look out for riders. This will take you to beautiful views of the town behind you and you can often find great hikes even in the middle of winter.
What to Do In Steamboat Springs When You Aren't Hiking
Eat At: 
Salt and Lime is full of delicious tacos and margaritas. Located in the heart of Steamboat Springs, it has cold pitchers and juicy street tacos to hit that rumbling in the belly after hiking.
Drink At: 
If you are in Steamboat Springs then you need to stop and get a cold drink at Storm Peak Brewing. Located at the north end of town, it's the perfect watering hole after a long day hiking. In the summertime, I love the Hoochie Mama which is a Guava Kettle sour. Sounds unique, but it's delious.
Relax and Soak at: 
One of Steamboat Springs's biggest tourist attractions is Strawberry Hot Springs. Located about 20 minutes north of town, Strawberry hot springs is a gorgeous natural hot spring to relax the sore muscles before doing it again the next day.
A Must See:
Take a ride on the Steamboat Gondola when you aren't out hiking and playing in the wilderness. From the top of the ski resort, you can see across the whole valley. The lines move quick even in the winter and is perfect for an afternoon get away.
Steamboat Springs, Colorado has so much to offer. With hiking trails for every level, it's a trip worth taking alone or with family. Enjoy the beautiful sights Colorado has to offer during your visit. Bring your hiking gear and set off into the mountains. You won't be disappointed with a trip to Steamboat Springs.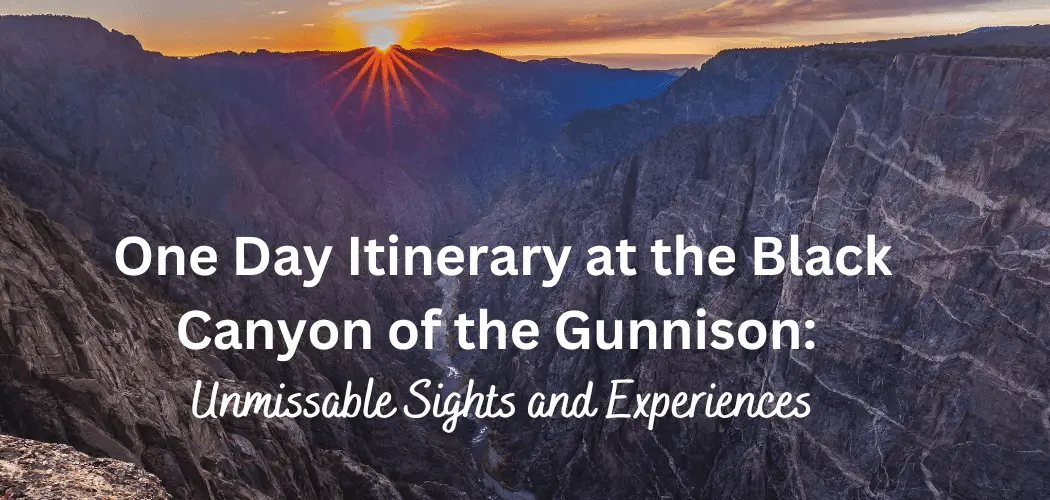 The Black Canyon of the Gunnison National Park, located in Montrose, Colorado, offers breathtaking views and unique geographical features that attract visitors worldwide. This awe-inspiring …