It's widely established that trekking poles are a great tool to use for hiking on all surfaces. They provide two extra points of balance and engage your upper body while hiking. While they're a great tool, not all trekking poles are created equally. Finding the right one to meet your needs is important before investing in a set. 
One of the biggest factors in choosing trekking poles is the material from which the handles are made. Which material is the best for trekking pole grips? Well, the two big materials on the market are cork handles, and foam (usually EVA) grips. They both have pros and cons, and most people tend to prefer cork. To get a better idea of which ones to go with, we've dug deep into the world of trekking poles.
Most foam handles are made of a polymer called EVA. Ethylene-vinyl acetate is the foam of choice for trekking poles due to its firmness, durability, and light-weight properties. Old-school trekking poles used a much stickier, heavier, and more uncomfortable foam that's pretty much been filed under "poor materials for equipment" for most brands. 
Pros
Ultra-lightweight material

: Foam is more lightweight when compared to cork, however, this doesn't mean the overall handle will be lighter. The design has just as much of a role in the weight as the material. This needs to be taken into account when you're shopping around for the best trekking poles for you. 

Shock absorption

: You'll be using your arms a lot more when you start to use trekking poles. If you have issues with the joints in your upper body, foam can help to take away those vibrations and big shocks. 

Highly durable material
Cheap to produce
Cons
Absorbs sweat and becomes slippery

Foam production is not environmentally-friendly
Cork is another highly popular material used in the construction of trekking pole handles. It has a wide range of attractive qualities for trekking pole grips, which is why a lot of hikers prefer it. 
To start with, cork is impermeable. That means that it doesn't soak up moisture and won't become slippery when you're hiking on long and hot days. Its ability to wick away sweat and moisture means that your hands are going to be much happier and at a much lower risk of getting blisters. 
Because cork doesn't take in any water, it also won't freeze. There's nothing for the cold air to freeze. This is the reason why cork is the best option for cold weather camping, especially if you are using your trekking poles as supports for your shelter. You won't need to wake up dreading the cold fingers that your poles can give you. 
Cork also floats. This brings peace of mind to river crossings, even with loops for your wrists. River crossings are one of the best times for trekking poles overall, so you want a set of poles that you can trust won't get ruined just by using them. 
We've all fallen victim to a campfire with a stray sock drying or a boot that's ended up melting. This is where cork wins again. It is fire-retardant so you're much less likely to end up one trekking pole short because of a mistake the night before. 
Over time, cork can mold to the exact form of your hand. It's an elastic material, which means it keeps its shape, but after a long period of use, it becomes yours. This adds to the high level of comfort that you get with cork handles. 
The drawback to cork handles is their lifespan. Over time they will tend to chip and crack. So, while they are incredibly comfortable and good against water, you'll eventually need to look into replacements. Luckily, some places will replace just the handle at a decent cost. 
Pros
Doesn't soak up water, which means it doesn't freeze

Comfortable on the hands

Floats and is fire retardant

Environmentally sustainable
Cons
Less durable than its counterparts

Slightly more expensive
10 Reasons to Use Trekking Poles
So, which is the best? Well, it's really up to you. Almost all gear is a matter of opinion and that doesn't change when it comes to trekking poles. These two materials have a lot of good qualities and only a couple of drawbacks. To choose between the two can be difficult and you may just have to try them both out. 
It's understandable if you want a straightforward answer. If you look at these two materials side-by-side, it's pretty easy to tell that cork comes out on top. It's going to be more comfortable and prevent blisters, you just might need to replace it every so often. Cork is favored by most for a good reason.
Other Great Outdoor Related Articles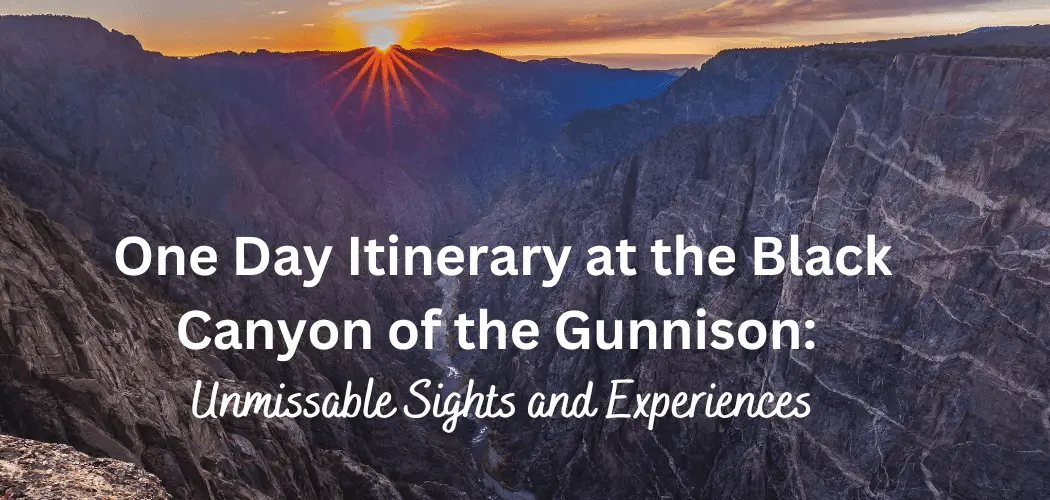 The Black Canyon of the Gunnison National Park, located in Montrose, Colorado, offers breathtaking views and unique geographical features that attract visitors worldwide. This awe-inspiring