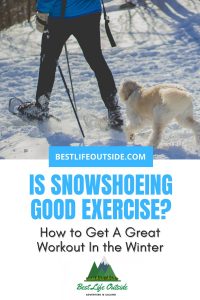 It's hard to stay active outdoors in the winter when the days become shorter and the temperatures begin to plummet. Instead of fighting the dreary cold of winter, try embracing it. 
Take advantage of all the snow that Mother Nature is dishing out during these frigid winter months and strap on some snowshoes for a workout that is sure to get your blood pumping and your feel-good endorphins flowing.
 While snowshoeing is easy enough for even novice outdoorsmen, it is also a great form of exercise regardless of fitness level. It may sound simple in theory, but snowshoeing can give you a strenuous workout. Try to incorporate these tips to make it even more effective.
Snowshoeing is a great workout for strengthening your core and leg muscles. It's also better at burning calories than most other strenuous exercises.
According to Intermountain Healthcare, the average person running in powder snow on flat terrain will burn around 550 calories per hour. That's comparable to riding a mountain bike on rolling hills for an hour. 
However, the average person using snowshoes at a 3mph rate on hilly terrain can burn around 774 to 1000 calories per hour. That adds up to quite a bit more calories burned than running or biking. 
Snowshoeing is a great low-impact option for those who have ankle or knee injuries. The powder snow works as an insulator for the joints with each step. Snowshoeing is a great cardio workout as well. 
Now that we know snowshoeing is a great workout in and of itself, let's look at some ways you can ramp up the intensity a bit for those looking for an even greater workout.
Snowshoeing is a Great Winter Exercise
How to Get the Most Out of Snowshoeing
Snowshoeing is a great way to get outside and get some exercise during the winter months. Here are some things you can do to get the most out of your time outside. 
Powder snow, or fresh snow, requires much more exertion with each step than snow that's already been packed down. Your body works harder to pull your foot and snowshoe out of the depths of the snow with every step. That extra work burns more calories while challenging your muscles. 
According to information shared by snowshoemag.com, the difference between calories burned on packed snow and powder snow is pretty big. 
The average 150-pound person walking on hilly terrain and packed snow burns around 515 calories per hour. 

Walking on rolling terrain and powder snow will burn around 700 calories per hour. 

Walking with poles on packed snow and hilly terrain burns around 590 calories.

Walking with poles on powder snow and hilly terrain burns around 840 calories. 
Hilly terrain pushes your body on both the ascent and descent. The added weight and cumbersome qualities of your snowshoes only make traversing the hills and working against gravity that much harder. Your body has to use core muscles to help balance with every step. Your leg muscles work even harder to propel you uphill.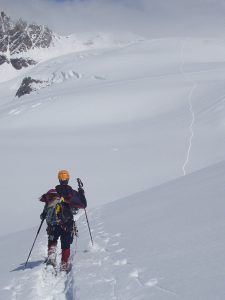 Having some trekking poles or ski poles can come in handy, especially with deep snows. The use of poles also helps your arms get a workout. 
If you're in the market for hiking poles, look for some to push your workout even further. Nordic walking poles, for example, are specifically designed to provide an upper-body workout. 
New to snowshoeing with hiking poles? We've got a few tips: 
If you are walking on packed snow, hold the poles at a forty-five-degree angle behind you. 

When walking on powder snow, bend your elbows to 90% and keep the poles upright.  
It is important to note, while you can use Nordic walking poles for stability you cannot use regular hiking poles as Nordic walking poles. 
Try Walking Lunges Through the Snow
The sky is the limit when it comes to working out in snowshoes. Exercises you would normally do to strengthen and tone your muscles can be done in snowshoes for even more resistance. 
Things to try: 
Try walking lunges when going out on flat terrain. 

Feel free to switch it up and alternate between forward, side, and back lunges for maximum impact. 

Rotate your torso with each lunge and act like you are swinging an ax to the side to include your core and arm muscles for a complete total body workout. 

Challenge yourself to see how many reps you can do.
High Knee Marching Through the Snow
If pulling your feet out of the powdery snow isn't hard enough for you, throw in a little high knees action with each step. High knee marches are great for sculpting your hamstrings, quads, calves, and glutes. They also help to maintain and strengthen your posture. Your hip flexors will also be worked and stretched.
Use Ankle Weights While Snowshoeing
If you don't have any hilly terrain available, or if you're just feeling extra ambitious, strap on some ankle weights for an even greater burn. 
Ankle weights come in a variety of styles and weights so you can customize the level of resistance you need to get the maximum burn.
Other Great Outdoor Related Articles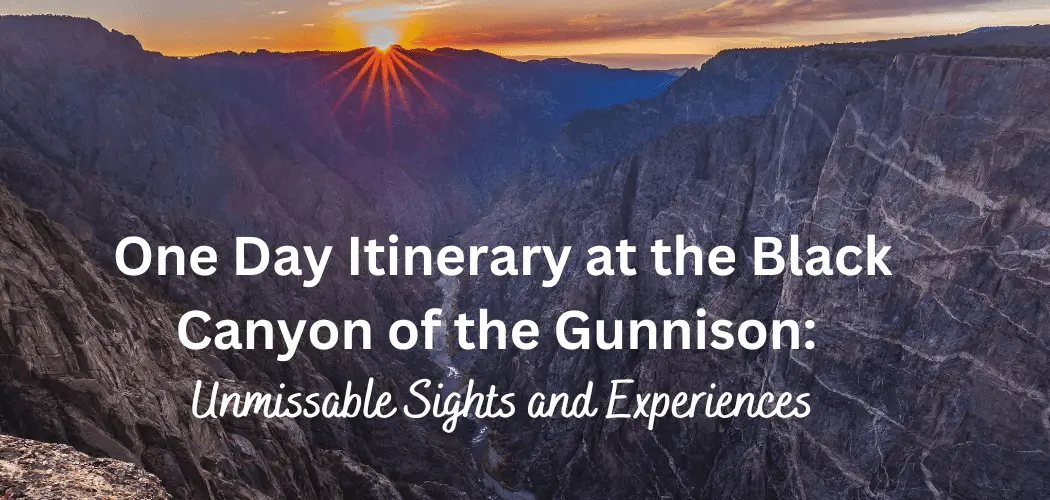 The Black Canyon of the Gunnison National Park, located in Montrose, Colorado, offers breathtaking views and unique geographical features that attract visitors worldwide. This awe-inspiring …