If you are considering an ice fishing trip then you probably want to think about traveling to Minnesota, aye! This state is known for its extreme winter weather and is ideal for those who like to get out in the cold and catch some fish. 
Whether you are new to the game or an ol' pro, these lakes are sure to become fast favorites. Five of the best lakes to ice fish near Duluth, Minnesota are: 
Boulder Lake Reservoir

Caribou Lake

Fish Lake

Gull Lake

Leech Lake
Best Places to Ice Fish Near Duluth Minnesota
If you're planning a trip to the Duluth area, get ready for some of the best ice fishing of your life! With so many great choices, it can be hard to decide where to start. Let us help with that! 
Boulder Lake Near Duluth MN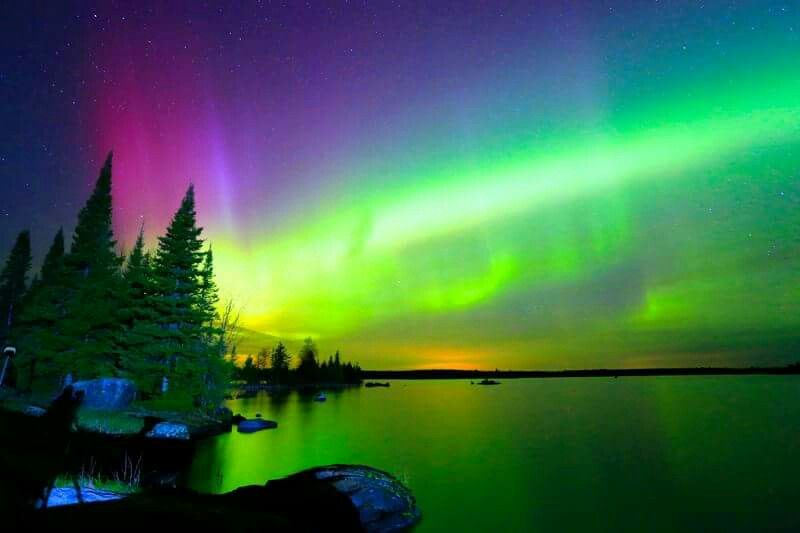 If you live in Hubbard County, Minnesota, then you already know that the Boulder Lake Reservoir is a fantastic place to get on the ice and catch a variety of fish that are ready for the pan. 
This lake is located approximately 12 miles from Duluth and is frequented by many fishermen and women. The two most popular places to access the ice are the Silver Fox Resort and Boulder Dam public access area. 
While you may not catch many trophies in this lake, you will at least be able to keep your belly full. There is a wide variety of fish in this lake to suit any fisherman or woman. 
The great thing about this lake is that it is fairly shallow. It is around 18' at its deepest point but many times is much lower depending upon the water usage in the surrounding areas. 
It is said that the water tends to freeze a little more slowly on this reservoir, so be sure to check with the locals first. At the very least, you should take your time getting out on the ice to avoid any accidents.
Fish that you can expect to catch while on Boulder Lake Reservoir
Black Crappie

Bluegill

Burbot

Northern Pike

Pumpkinseed

Walleye

Yellow Perch
If you are looking for a nice 30 minute trip to a beautiful destination where you can ice fish til' your heart's content then Caribou Lake is the spot for you. 
This lake is not known to be a popular spot for many people to visit; however, it is beautiful and serene and you will most likely have plenty of space to stretch out and enjoy what mother nature has to offer. 
Caribou Lake is stocked with Walleye and Largemouth Bass however you stand the chance of snagging a few other kinds of fish as well. 
Since this lake is so shallow, with its deepest point being approximately 9', the fish end to aimlessly roam around so you will need to drill several holes before you find the honey spot. 
It has been said that this lake is great for taking children out and teaching them how to ice fish because it is so abundant with smaller-sized panfish that are easy to catch. Locals say that the two best places to access the lake are on the western and eastern shores.
Fish that you can expect to catch while on Caribou Lake
Bluegill

Crappie

Largemouth Bass

Northern Pike

Walleye

Yellow Perch
If you are looking for a lake that you can enjoy yourself on all year then Fish Lake is the spot for you. This lake has been listed as a top-rated ice fishing lake and it is only a short drive from Duluth. 
The shorelines of this lake are surprisingly undeveloped therefore there are not many easy access points. The most popular way to access the lake is by going to Hi-Banks Resort on the northern end of the lake. 
According to those who frequent the lake often, the shores at the Hi-Banks Resort are also the best place to catch Walleye and other good-sized panfish.  
The deepest part of the lake is approximately 36' and those who fish there often say the best depth to fish is around 15-20'. Fish lake reportedly has large schools of Crappie and Bluegill to keep you busy during the morning hours. 
Locals say that by mid-December the lake is typically frozen, however, it is recommended that you call the Hi-Banks Resort to check to see how safe it is. This lake has a history of unpredictable ice shifting and can be dangerous.
Fish that you can expect to catch while on Fish Lake
Bluegill

Burbot

Crappie

Largemouth Bass

Northern Pike

Sunfish

Walleye 

Yellow Perch
Ice Fishing at Gull lake MN
Although it is a bit of a drive from Duluth, approximately 2 hours, it is well worth the trek to this very popular destination. This lake has plenty of room for everyone with over 10,000 acres to fish so you won't have to worry about being right on top of each other. 
As previously mentioned this is a highly popular lake. There is plenty of access with over 20 resorts and many offer ice fishing accommodations. This lake is predominantly stocked with Walleye which grow quickly by feeding on Perch and Tullibee. 
If you really want to get down with some excitement, come to Gull Lake in late January when the "World's Largest Ice Fishing Extravaganza" takes place. It has been said that this event raises over $150k for charities every year. 
The extravaganza also offers prizes for the top fish, raffles, and other events for families that allow the whole family to enjoy themselves while on the ice.
Fish that you can expect to catch while on Gull Lake
Bluegill

Crappie

Largemouth Bass 

Northern Pike

Smallmouth Bass

Walleye

Yellow Perch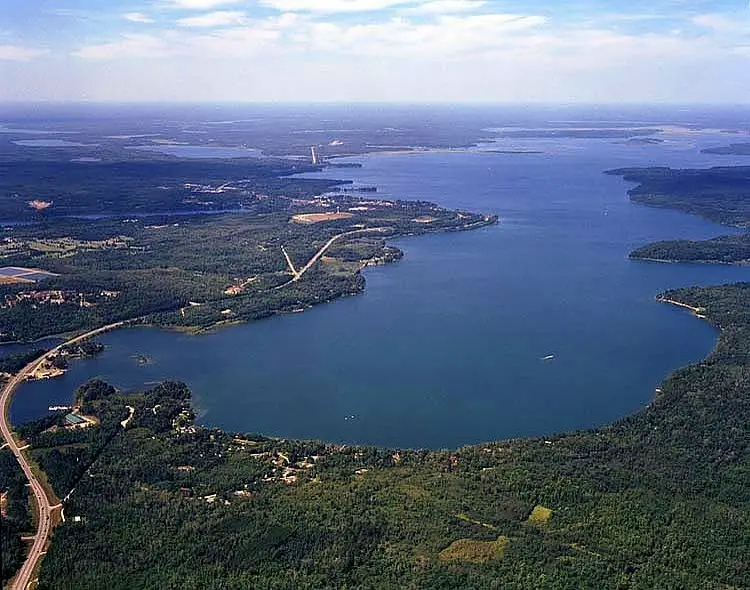 This lake is huge, in fact, it has been titled the third largest lake in Minnesota. To get to Leech Lake you will have to endure a 2.5-hour drive, however, it will be worth the drive once you get out there and get set up. 
This lake is very popular for ice fishing and should definitely be kept on your bucket list if you have not had a chance to visit yet. 
Leech Lake offers multitudes of bays and islands throughout giving you plenty of places to set up shop without being crowded. The deepest point of this lake is around 160', however, the majority of the water is only around 35' which is great for catching Walleye. 
Leech Lake is managed by the fish and game department, so it does have some regulations on the size of fish that you can keep. They do this to maintain a healthy population of female fish. 
Those who fish here often say that if you are a fan of Yellow Perch you will not be disappointed. If you are hungry your appetite will surely be curbed when you pull a fish out of the hole and see the size of your meal emerging. 
This lake also offers some extra fun when they host the Annual International Eelpout Festival which can attract over 10,000 people. This festival is typically held in February to celebrate the Eelpout aka Burbot. This festival also has contests and prizes for those participating. 
This lake is typically frozen in December, however, check with locals before setting out on your trip. There are multiple facilities to say at throughout the year on this lake many with ice fishing accommodations. 
Fish that you can expect to catch while on Leech Lake
Burbot

Crappie

Jumbo Yellow Perch

Largemouth Bass

Northern Pike

Sunfish

Walleye
While the following lakes were not able to fit into this article, they are definitely worth mentioning. They are all in close proximity to Duluth and are all popular ice fishing destinations and special in their own way. 
Ice Fisher's Paradise in Minnesota