It's here! Ice fishing season is upon us, and you can't wait to hit the ice and see what you can catch. There is nothing better than the taste of freshly caught fish that has been sliced, breaded, and thrown into a hot cast iron pan. 
How you choose to fillet and cook your fish is up to you, but keep in mind that you won't be bringing home many fish for supper. Thus, risking the ridicule of all your fishing buddies if you are not fishing at the correct depth. 
So now that you have your gear together and you are ready to go, you may be wondering where to place your holes and what depth will catch you the most fish. 
Where you place your ice fishing holes and the depth in which you fish depends significantly upon the following things: 
The type of fish you are seeking 
The underwater geography (rocky, sandy, weeds, etc.)
Once you learn your environment and how weather patterns affect the fish, you will be catching so many fish that you won't know what to do with them. 
If you are new to fishing or just need to be refreshed on the proper depth for ice fishing, this article may provide beneficial information to enhance your ice fishing experience. 
Determining the Proper Ice Fishing Depth
As previously mentioned, certain factors affect your chances of success while ice fishing. The following list gives a little more detail on each aspect to help you find your honey spot and bring home a string of fish to brag. 
The Time of Day
As with regular fishing, the time of day is essential when you are setting out on an expedition. There is no sense in heading out on the ice if the fish aren't actively biting. 
If you want to catch the most fish, you had better get your coffee maker ready so that you can get up early. The best time to fish is early to mid-morning and then again in the early evening until shortly after the sun sets for the day. 
It is not unheard of to fish during the main part of the day; however, you will probably not be as successful. It's best to head in for a few hours and then go back out in the evening for another session. 
The Kind of Fish You are Seeking
The depth in which you drop your line will also depend upon the kind of fish you are trying to catch. Some fish may hang closer to the shoreline, whereas others may prefer the deeper waters. 
The following list gives a few examples of the most common fish that ice fishermen and women are trying to catch and some helpful information. 
Crappie
If you aim to catch Crappie, it is best to keep your depth around 8 – 12 feet deep, provided plenty of vegetation. 
Northern Pike
Northern Pike can also be found in the weeds around 10 – 15 feet down should be sufficient to catch these big boys. 
Smallmouth Bass
Smallmouth bass can typically catch these slower-moving fish if you keep your line around 12 inches from the bottom of the lake with occasional slow jigging to attract their attention. 
Walleye
These fish tend to go a little deeper. Set your holes near drop-off points and peninsulas approximately 18 – 25 feet deep. 
Yellow Perch
The deepest swimmers on this list, if you are looking to catch some yellow perch, let that line sink until it is in the 20 -35 foot range. During the earlier part of the season, you can catch them in depths around 12 – 15 feet. 
How to use water depth to catch walleye while ice fishing
The composition of the land under the water will also play a part in how deep you want to drop your line. Once again, this ties back into the type of fish you are trying to catch. 
Some fish prefer to hang out in the weeds, whereas some prefer gravel beds and drop-off points where the water becomes deeper. Knowing your targeted fish's habits will help you determine how deep to go. 
When you know where the weed beds, rocky patches, and drop-offs are, you can better plan where you want to set your ice holes. 
You may not think that the weather can affect ice fishing; I mean, they are under the ice. What do fish know about the weather? Right? Wrong! Believe it or not, the weather can play a rather large part in the success of your fishing trip. 
When the sky is clear, and the pressure is high, fish tend to go deeper into the water to get a better oxygen supply. High pressure can be uncomfortable for some fish. 
Adversely, when the weather is cloudy or if it is generally a yucky day, that is usually when you will catch the most fish. The lower the pressure, the higher the fish will swim. When the pressure is low, fish tend to be more active and will bite at almost anything. 
That is not to say that you can't go ice fishing when it's a beautiful sunny day, but you will need to keep in mind that the fish may be at a greater depth on those days.
Other Great Outdoor Related Articles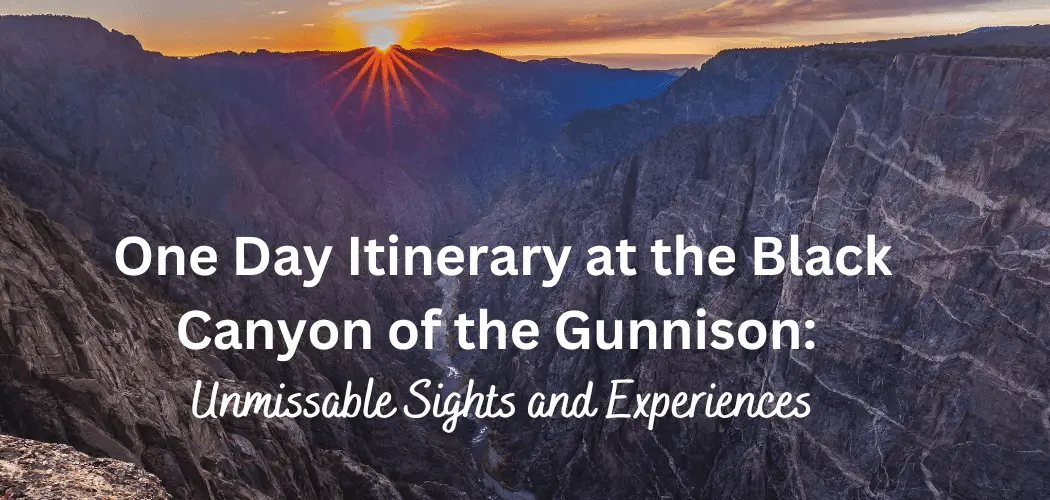 The Black Canyon of the Gunnison National Park, located in Montrose, Colorado, offers breathtaking views and unique geographical features that attract visitors worldwide. This awe-inspiring ...