Montana is known for its expansive mountains and breathtaking views, but what about the ice fishing? If you are an avid ice fisherman or woman looking for your next expedition, this article is for you.
7 Great Places to Ice Fish While in Montana
If you're planning a quick trip to Montana for a little ice fishing, the choices can be overwhelming. These seven places are a great starting point. 
Canyon Ferry Lake Montana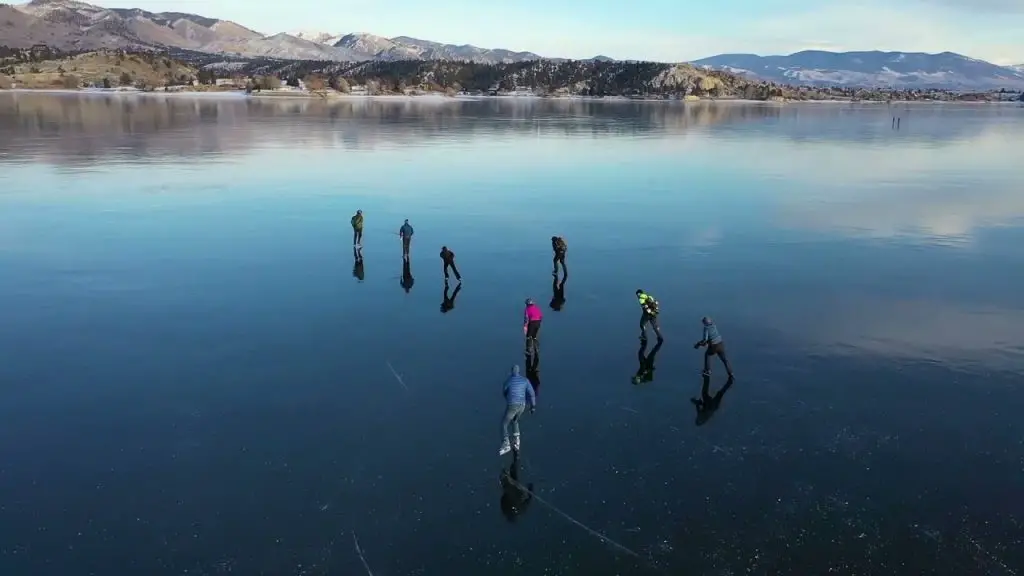 While ice fishing on Canyon Ferry Lake, it is likely that you will catch the following types of fish:
       

Ling

       

Perch

       

Rainbow Trout

       

Walleye
Canyon Ferry Lake is the third largest lake in Montana. It's located just thirty minutes from Helena.
This lake was formed when the Canyon Ferry Dam was built. With about thirty miles of shoreline and a width of five miles, it's got plenty of space for all types of fishing.
Canyon Ferry Lake is a popular year-round destination due to the wide variety of activities that are available for individuals and families.
While ice fishing Flathead Lake you can expect to catch the following types of fish:
       

Northern Pike

       

Perch

       

Trout

       

Whitefish 
Flathead Lake is one of many lakes located in Glacier County Montana. It's the largest of the group, which makes it a very popular destination for fishermen and women year-round.
This lake has over 200 square miles of water, giving everyone plenty of room to find a spot. Due to the size of this lake, it never freezes completely over. But don't worry, there is enough ice around the edges and inlets for ample ice fishing.
The lake borders Salish and Kootenai Tribes Flathead Reservation, you'll need a Tribal Fishing Permit to fish here. 
Fort Peck Lake has over 50 different species of fish. Some of the fish you can catch are:
       

Jumbo Walleye

       

Northern Pike

       

Smallmouth Bass

       

Trout and much more!
This lake is the largest body of water in all of Montana. It's man-made and offers over 245,000 acres of surface area to fish!
This lake is the fifth-largest man-made lake in the United States.  Fort Peck Lake is very popular amongst ice fishermen and women, as they say it has the best ice fishing in the state.
Fort Peck also offers many options for ice fishing and entertaining your family. Resorts that cater to fishermen and women, guided fishing tours, and equipment rentals are available along with many other fun activities.
While ice fishing on Georgetown Lake, you can expect to catch the following types of fish:
       

Brook Trout

       

Rainbow Trout

       

Salmon
Georgetown Lake is much more shallow than most of the other lakes in the area, so it tends to freeze first. That means it attracts a lot of attention at the beginning of the season.
Georgetown Lake offers an abundant supply of fish, which keeps people coming back every season. Georgetown Lake is said to have the most picturesque views. You'll have plenty to look at while you're fishing.
Harrison Lake is best known for its Trout fishing.
This lake is smaller and more secluded than some of the others mentioned. That does not make it a bad spot to ice fish, especially if you prefer Trout.
This lake is fed by the Blackfoot River and has an abundant supply of Trout year-round. If you don't mind a little hike and like privacy then Harrison Lake is for you.
Fish that are commonly caught on Hebgen Lake are:
If you are going to be near Yellowstone National Park and would like a great place to go ice fishing, plan a visit to Hebgen Lake. It is easily accessible and offers over 15 miles of shoreline.
If you don't want to hike to your ice fishing spot, this is a great place to go. This lake also offers multiple options for lodging and camping. It also boasts some fantastic views of the mountains. 
Many of the Trout caught are in the 14" – 16" range.
Ice Fishing Georgetown Lake Montana
We cannot detail every great place to ice fish while visiting Montana however, here are a few more that you can explore on your own if you have the time. They are also popular places to ice fish and offer plenty of activities to keep your family entertained and happy.
Some other great lakes to explore while in Montana are:
       

Brown's Lake

       

Hauser Lake

       

Helena Valley Reservoir

       

Ruby Reservoir

       

Willow Creek Reservoir
Win Cash and Prizes Ice Fishing in Montana
If you like to participate in some friendly ice fishing tournaments, then Montana is the place to go. Every ice fishing season they host multiple tournaments throughout the state where the lucky winners can win thousands in cash and prizes, along with some bragging rights.
Some examples of the tournaments available include:
Bull Lake Ice Fishing Derby

Lake Hebagen NAIFC Qualifier

Montana Ducks Unlimited Ice Fishing Tournament

Perch Assault at:

  
This list is not all-inclusive however it gives you an idea of what is out there. If you like to fish in tournaments hop on Google™ and lookup Montana and all it has to offer a fisherman or woman like yourself.
Beautiful Views, Great Fishing, and Lots of Prizes
Other Great Outdoor Adventure Articles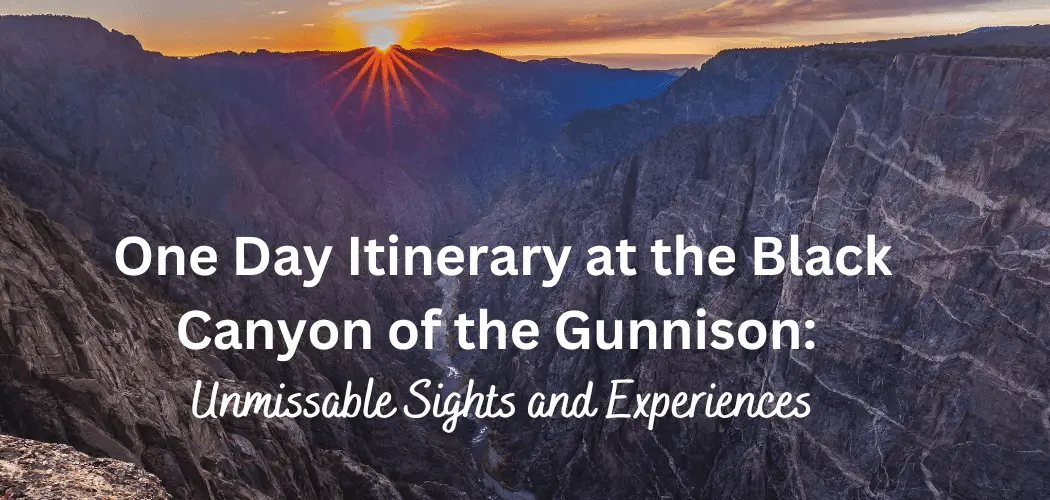 The Black Canyon of the Gunnison National Park, located in Montrose, Colorado, offers breathtaking views and unique geographical features that attract visitors worldwide. This awe-inspiring