Planning your next ice fishing trip? Chances are, Washington isn't on your short-list of destinations. If that's the case, you should consider adding it to the top. 
It's easy to dismiss Washington when it comes to ice fishing trips since many of the lakes don't completely freeze over during the winter months. If you take a trip over the Cascade mountains into Eastern Washington, you'll be pleasantly surprised with the ample amount of ice fishing that awaits you. 
The Basin, or the Colombian Plateau, offers the best ice fishing in the state of Washington between December and March. 
In addition to some great ice fishing, Washington offers fresh air and beautiful scenery.
5 Unexpected Places to Ice Fish in Washington
The following list gives details on some great places to fish while visiting the beautiful state of Washington. Take your time and enjoy the breathtaking scenery.
When ice fishing on Fish Lake, you can mostly expect to catch:
yellow perch

rainbow trout
 A short three-hour drive from Seattle will bring you to this very popular ice fishing destination. 
Fish Lake is stocked yearly with Trout. Most people that go to Fish Lake for ice fishing access the lake via the Southwest end at the Cove Resort. 
Cove Resort offers everything a fisherman or woman will need while on the ice. You can rent equipment, take guided tours, and stay at the resort. 
With so many activities to choose from and its proximity to Leavenworth, Fish Lake is a popular spot to ice fish
Fourth of July Lake Washington
If you are fishing on the Fourth of July Lake, then you had better be in the mood for Rainbow Trout. This lake is stocked with them and is only open to fishing of any kind during the winter months. 
After you have stuffed yourself with turkey and all the fixings you can head to the Fourth of July Lake while everyone else is out shopping on "Black Friday". The water typically doesn't freeze until mid-December, so if it's ice fishing you're after, wait a few weeks before heading out. 
It's not uncommon to catch Trout in the 12" – 24" range. Most locals claim that the southern end of the lake is the best place to set up shop. 
Keep in mind this lake is very long and narrow, so you may have to take a bit of a hike before you find the ideal fishing spot. 
If you're ice fishing on Moses Lake, you will likely catch:
Rainbow Trout

Walleye (occasionally)

Yellow Perch
This is another popular destination for ice fishermen and women. It has been called the "Heart of Summer and Wintertime Recreation" by those who live in the area. 
This manmade lake was created when the Columbia Basin Water Project started and boasts 6,700 acres. With many public access points and such a large size, it's easy to find a place to set up your gear and relax. 
Because of its large size, it can be difficult to locate the honey spots. Use a GPS with topographical features and fish-finding capabilities to help you hone in on the best fishing spots.
Patterson Lake Washington
While ice fishing on Patterson Lake, you can expect to catch: 
Black Crappie

Kokanee Salmon

Rainbow Trout

Yellow Perch
This lake lies in the Methow River Valley, a popular spot for winter activities. Even though this lake is very popular amongst ice fishermen and women, it offers plenty of shorelines and public access.
According to locals, the weekdays are the best time to go if you like to be alone. The ice is typically frozen pretty good by December and by January and February, it is ideal. 
It is recommended that you check with locals before stepping foot on the ice for the first time. 
Patterson Lake also offers many options for rental cabins, equipment rentals, and more. 
While ice fishing on Roses Lake you are most likely to catch: 
Rainbow Trout

Yellow Perch
Located about four hours from Seattle, Roses Lake makes a great weekend destination. Typically the lake has frozen over by mid-December and stays frozen until around mid-March. 
If you like peace and quiet while you're fishing, then Roses Lake is for you. Most people access the ice from the public boat ramp on the Southern shore of the lake. 
If Trout is what you are after, January and February are said to be the best times to catch them in the shallower water. Perch are plentiful throughout the season and it is recommended that you fish at around 25' depths to catch the schools swimming by. 
Ice Fishing in Washington State
Not Listed, But Worth Mentioning
There are many great places to go ice fishing while in the beautiful state of Washington. It would be impossible to detail them all, so here are some honorable mentions. If you are looking for further ice fishing options while visiting Washington consider visiting: 
Bead Lake

Hog Canyon Lake

Long Lake

Sidley Lake

Sullivan Lake
Other Great Outdoor Related Articles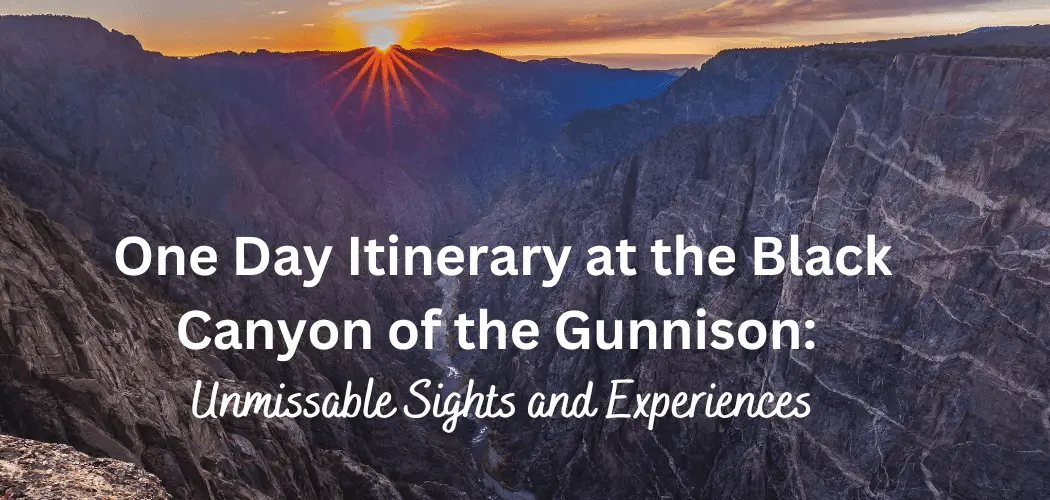 The Black Canyon of the Gunnison National Park, located in Montrose, Colorado, offers breathtaking views and unique geographical features that attract visitors worldwide. This awe-inspiring