Ice fishing is not for the lazy. Finding the perfect spot and getting set up to fish takes a lot of energy.
Knowing the best way to locate a honey hole and attract fish will save you the frustration of using trial and error methods. 
Follow Your Forefathers for a Full Fish Basket
With all the new technology available to help us catch fish today, it may have you wondering how the heck did they ever survive before GPS and fish finders? 
Our forefathers had to do things the hard way, but that's not necessarily a bad thing. To aster this, you'll need to:
Pay attention to fish behavior

Study what each fish likes

Learn the types of areas they prefer
When you get good at these things, you will ultimately begin to "know" where the fish are and spend less time hunting for the best spot.
9 Ways to Efficiently Find the Best Ice Fishing Location
How did those before us know how to catch fish without the help of modern technology? They studied fish and their behaviors. 
They learned where they like to hang out and what they like to eat. If you study something enough, you will learn its habits and ultimately be able to predict its next course of action. 
Learning the Lay of the Land
This is where map reading skills come in handy. If you can read a topographical map, you will be on your way to finding the best fishing spots. As they say in the real estate world, location, location, location. 
Fish love to hang out around drop-off points, especially if there is a nice patch of weeds for them to linger in. 
Weeds provide a great place for fish to hide and hunt prey. They also provide plenty of oxygen. If you can locate the drop-off points in any lake, you will likely locate a nice group of fish. 
If you are after Bluegill and other bottom feeders, look for the areas where there is a nice muddy bottom. Invertebrates love to linger in the mud, which creates a nice smorgasbord for the bigger fish to feed on.
If you are after Bass, try finding a spot with a rocky bottom. Rocks retain heat and create warm spots in the water. These warm spots attract fish in the colder months. 
Fish, especially Bass, like to hang out around sand bars near the drop-off point. Here they can hide and hunt unsuspecting shad and other smaller fish. 
Underwater Hills, Mounds, and Bars
Oftentimes the most crowded places are near underwater hills, mounds, and sand bars. 
Fish like to be near the drop-off points of these formations. If there are weeds, it creates an even better atmosphere for hiding and hunting. 
How can you catch something if you don't understand its behavior and why it does what it does? Learning why fish do what they do is the best way to predict where they will be. 
Take Advantage of Technology
With all the modern advances in technology, it would be silly not to use them. Just be sure you have your other skills honed in as well. You should be able to find fish without the help of GPS or fancy fish finders. 
Learning the skills our forefathers used to catch fish is important if your technology fails. There are some really great apps designed for fishermen and women that you can download directly to your smartphone. They will give you topographical information and show you where the fish are biting. 
If using a fish finder or GPS with a transducer, drop it in the hole and gently spin it. This can give you a more panoramic view of the bottom surface and where the fish are hanging out. Take note that this technique requires that you pay very close attention to the screen as the image will flash very quickly. 
If you really want to know the best places to go ice fishing, stop at the local bait and tackle shop. Most of the time, locals cant wait to tell you what they know and many of them can give you the best directions to the locations they are discussing. 
Once you are on the ice and think you may have a good spot, try drilling a few test holes. Try jigging your holes for around 15-20 minutes. If you don't have any action, move onto another spot until you hit the jackpot. 
Switch Methods When You Find the Spot
Size Does Matter When it Comes to Fish Activity
When it comes to fishing bodies of freshwater, size does matter. If you are ice fishing in the early part of the winter, it pays to stay in smaller lakes and ponds. 
Adversely, as the cold months progress, it is best to fish larger lakes and ponds because the oxygen levels are better and the fish are more active and easier to attract.
The best way to attract fish is to use chum and live bait. Be sure to check with the local government wherever you are ice fishing to be sure it is legal. Some states do not allow the use of chum or live bait to attract fish. 
Find the Best Ice Fishing Spots on Your Lake Now
Other Great Outdoor Related Articles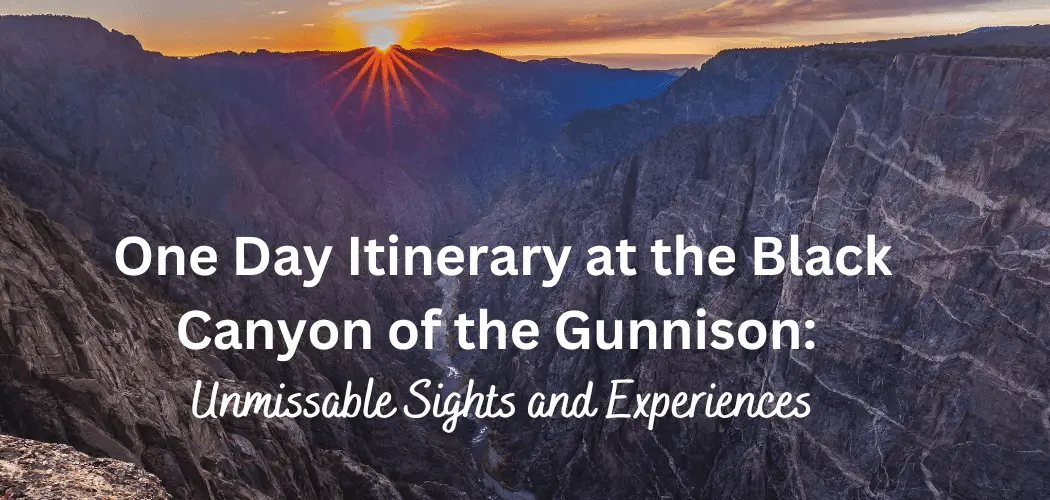 The Black Canyon of the Gunnison National Park, located in Montrose, Colorado, offers breathtaking views and unique geographical features that attract visitors worldwide. This awe-inspiring ...