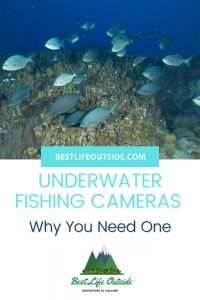 If you could see exactly what was below the surface of the water while fishing, would you want to? Of course, you would! The real question is, why wouldn't you want to see what is below you? 
Thanks to modern technology you can now watch what is happening below the surface of the water in real-time. Underwater fishing cameras have revolutionized the way people approach fishing by giving the gift of sight. It can seriously up the ante on your fishing game. 
Our Favorite Underwater Fishing Cameras​
Why You Need an Underwater Fishing Camera
Some prefer to stay "old school" and rely on the knowledge that has been passed down.
This section will discuss why using an underwater fishing camera is beneficial to your fishing game and how using one complements the fish-finding skills you already possess.  
Finding Out Where the Fish are Hanging
Sometimes the fish are not where you expect them to be. These underwater fishing cameras help you dial in on where the fish are sitting and give you more insight into their behavior. 
Learning the Layout of the Land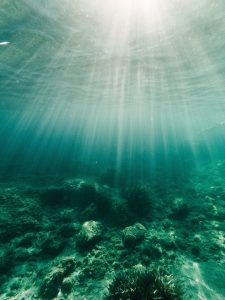 Underwater fishing cameras show you what the bottom of the lake truly looks like. 
Rather than a simple topographical view, you can see where the different geographical features are located and what lies on the bottom. You'll be able to tell if the bottom is mud, rock, sand, or weeds. 
Learning the lay of the underwater surface is the best way to figure out where the fish are hiding.
Live Bait vs Artificial Lures - Study How They Move Under Water
Underwater fishing cameras show you how the fish react to different kinds of attractants. Do they prefer live bait or artificial lures? 
You will likely be surprised at their reactions. Using an underwater fishing camera also allows you to see how live bait and artificial lures move through the water. 
This gives you insight into whether or not you need to hook them differently. For example, they may move differently if you attach the hook through the mouth versus the dorsal fin. The camera allows you to experiment more with your bait and see what the fish are truly after.
An underwater fishing camera shows you how particular fish behave, where they hang out, and what they like to eat. 
The more you learn about each type of fish, the more advantage you will have when it comes time to cast your line or drop your jig into the ice hole. 
The next section answers a few commonly asked questions regarding underwater fishing cameras.
Common Questions Regarding Underwater Fishing Cameras
If you have some questions about underwater fishing cameras, you may find the answers you are looking for in this section.  
Are underwater fishing cameras the same for open water and ice fishing?
Most of the models available on the market today are multi-purpose and can be used for open water fishing or ice fishing. It is important to read the specs before purchasing to be sure it can handle the freezing temperatures.
Can you use an underwater fishing camera if the water is murky?
In most cases, the answer is yes. Since the inception of these handy contraptions, many improvements have been made. Most models add infrared lighting, which will blast through murky water and allow you to see what is lurking below you. 
Will underwater fishing cameras spook the fish?
Underwater fishing cameras will not spook the fish unless you turn the lights on as they are approaching. If you already have the light on and they swim into your range, they are usually not bothered by it and will not react. Some fishermen have reported that an underwater fishing camera can attract fish rather than deter them in their experiences. 
Underwater Fishing Camera vs Fish Finders
After reading this, you may be wondering if it is better to use an underwater fishing camera or a traditional fishfinder. Truthfully, that decision is up to you as everyone has their own preferences. 
Underwater fishing cameras and fish finders are both effective in their way. They fulfill certain needs that arise while scouting for fish. In some cases, it can be beneficial to use both devices. For instance, you may use your fish finder to locate the fish, then drop the camera to study them and see how they are behaving. 
Thankfully, some fishermen decided that they didn't want to lug multiple devices. You can now get underwater fishing cameras with GPS and fish-finding capabilities, so you don't have to use more than one device.
Underwater Fishing Camera Footage
Examples of Popular Underwater Fishing Cameras to Up Your Game
The following list represents examples of popular underwater fishing cameras that people use to improve their fishing knowledge and find the best spots to drop a line. 
Eyoyo™ Underwater Fishing Camera and Fish Finder with Infrared LED
This Eyoyo Underwater camera comes with super high definition. It gives you a clear picture of what is lurking below the surface of the lake. Combined with infrared lighting and fish-finding capabilities, you will be on your way to filling your fish basket before you know it. 
HANRICO™ Underwater Fishing Camera and Fish Finder with Infrared LED
The Hanrico Underwater fishing camera is a professional-grade, underwater fishing camera with all the bells and whistles. You'll learn more about what goes on below the surface of the lake with this one. Thoughtful design and high-quality materials make this an excellent choice for any angler looking to improve their fishing game. 
PRANITE™ Underwater Fishing Camera and Fish Finder with Infrared LED
The Pranite underwater fishing camera takes the guesswork out of finding the best fishing spot. Its high-quality display screen makes it easy to see exactly what is going on below you. Everything you need all in one convenient package and easy to use. 
Getting the Best of Both Worlds with New Technology
Other Great Outdoor Related Articles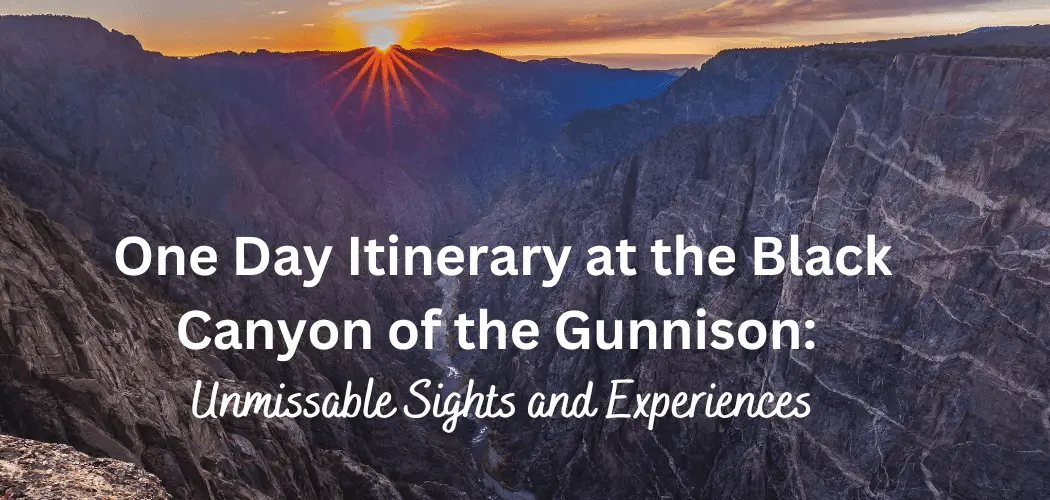 The Black Canyon of the Gunnison National Park, located in Montrose, Colorado, offers breathtaking views and unique geographical features that attract visitors worldwide. This awe-inspiring …