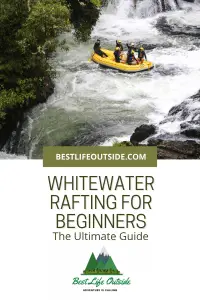 If you love to get your blood pumping with new experiences, white water rafting is probably on your bucket list. While the idea of white water rafting is exciting, you might be feeling a little nervous about taking the plunge. Is it safe? Can I do it with no experience? What do I need to know before I go?
For a whitewater expedition to be successful you must: 
Be aware of your surroundings and what lies ahead
Follow proper safety protocols 
Have the right gear for the trip 
Pay close attention to the guide 
It is also important to:
be in good physical condition
know your limitations so you don't attempt something that is beyond your experience and skill level
Ready to take your first trip? Continue reading for helpful tips and information that every rafter should know for a safe and fun rafting trip.
Whitewater Rafting - Is it Safe?
As with any adrenaline-pumping activity, there is always a degree of risk. Whitewater rafting is no exception. You can increase your chances of a safe trip by following safety protocols, using the proper gear, and only attempting rapids within your skill level. 
The key is to know what you are capable of and be honest with your guide and fellow rafters as to what your limitations may be if you have any. This brings us to our next topic; how whitewater rapids are classified and what skill level is needed for each class.
When looking at the overall injury rates these are low compared to other outdoor sports. They are about 4.5 per 1000 participant days for whitewater paddling and 26.3 per 100,000 participants in whitewater rafting. The most common injury overall was muscle strain and overuse injuries.
Rapid Classification - How to Know What is Best for You
| River Class | What to Expect | Skill Level |
| --- | --- | --- |
| Class I | There are very few obstacles in this class. Calmer waters allow beginners a chance to get used to maneuvering the raft, as well as practice getting into and out of the raft while in the water. | Easy – Virtually Risk-Free |
| Class II | Similar to Class I with a few more waves and obstacles are thrown in. | Beginner – Minimal Risk |
| Class III | Medium-sized waves. Some maneuvering through narrower passageways and obstacles may be required. Be cautious of eddies in this class of rapids. | More Experience Required – Somewhat Risky |
| Class IV | Fierce yet generally predictable waters require an advanced skill level and an ability to think and act quickly to avoid a negative incident. | Advanced – High Risk, more adventure |
| Class V | Long, violent rapids that should only be attempted by an expert. These waters are typically never safe for swimming and those who travel a Class V must be in excellent physical condition. | Expert – Extremely High Risk, high adrenaline rush |
Knowing the Lingo Eases Communication and Understanding
Here we will discuss common whitewater rafting terms so you can understand what your guide is talking about. Knowing these terms will help you follow instructions while you're out on the river.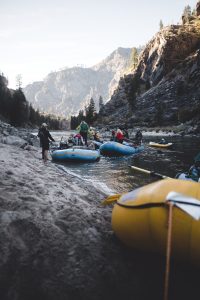 Bow:

The front of the raft. 

Current:

Moving water, the direction of moving water.

Drop-pool river:

A calm place between rapids where you can catch your breath and regroup before tackling the next rough patch. 

Eddy:

A spot where water is forced to move upstream due to an obstacle such as a rock. 

Eddy fence:

The water located between the current moving downstream and the eddy. 

Hole

: A feature created by rocks or small dams usually just below the surface of the water that causes the water to flow over the feature, drop down and circle back. 

High-Siding:

A term used when the raft is about to capsize. It is the last attempt to keep it from tipping where everyone shifts to the highest side of the raft to weigh it back down and get level again. 

PFD:

Personal floatation device. 

Put in:

The location where you put the raft in the water.

River Right and River Left:

This is so that everyone is on the same page no matter which way they are facing. River right and left go with the flow of the water, so if you hear your guide say river left you will know what they are talking about and not wonder if they meant their left or your left. 

Stern:

The back of the raft. 

Take out:

The end of the trip where you take the raft out of the water. 
White Water Rafting Basics and Tips
Whitewater Gear - What You Need
When whitewater rafting, there is certain gear that you will almost always need. This section gives you the basic items you'll need. 
Things you should wear to the trip: 
Good quality water shoes, strap on sandals, or sneakers

Quick-drying shorts and shirt

Sunglasses with a strap to keep them from falling off

Swimsuit or swim shorts

Waterproof sunscreen at least 50 SPF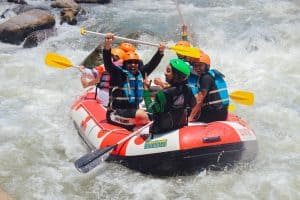 Other items that you should pack for your whitewater expedition are: 
Extra layers of warm, quick-drying clothing

Helmet (if not provided by the tour company) 

Money 

Personal floatation device (if not provided by the tour company)

Phone

Towel and change of dry clothes for after the trip

Waterproof camera

Waterproof gear bag

Wetsuit or splash jacket 
Other things may need to be included in your gear bag depending upon the length of your expedition. If you are simply going for a few hours, you will not need as much as if you are planning on camping on the riverbank overnight. 
It is always a good idea to check with your guide to see what you should bring to each specific trip, as every trip will be different depending upon the time of year and terrain of the river. 
Things you should avoid bringing on a whitewater rafting trip are: 
Identification

Jewelry

Non-waterproof electronics

Wallet

Anything that has the possibility of becoming lost while on rough waters
Yes, we did say to pack money for your trip. However, it is recommended that anything super important, like your wallet, is securely locked in your vehicle for the duration of the trip. Some things can be replaced more easily if lost overboard, but losing your wallet can be a devastating headache to deal with. 
Continue reading for frequently asked questions about whitewater rafting.
FAQ for Whitewater Rafting Newbies
Here we will answer a few questions that are commonly asked by those who wish to try their hand at whitewater rafting.
How long is a raft and how many people can safely fit in one?
Most commercial whitewater rafting tours use a 12-14 foot raft. These rafts can easily hold six passengers, along with a guide or two. 
Some larger rafting companies have rafts that can hold 9 or more people, depending upon the water conditions and size of the rafters. Smaller rafts can be purchased for individual use for those who are more experienced and prefer to go it alone. 
Can I bring my dog on the rafting trip?
This answer may vary depending upon who you ask, however, generally commercially ran whitewater rafting tours will not allow pets for safety reasons. 
Is whitewater rafting safe?
There is always a certain degree of risk with any activity, however, if you follow the guide's instructions and remain attentive you are unlikely to encounter a bad situation. 
Can I still take a whitewater rafting trip if I don't know how to swim?
It is not recommended that you take a whitewater rafting trip if you are unable to swim, but it is not impossible. 
If you don't swim, you may still be able to enjoy some beginner rapids with little risk of falling out or capsizing. Just be sure that you have a PFD to keep you afloat if you do get in the water.
Safety, Proper Gear, and Awareness of Surroundings Ensure a Great Trip
Whitewater rafting can be a great experience if you follow the tips discussed in this article. Listen to your guide, pay close attention to your surroundings, and use the proper gear to have a safe and enjoyable experience. You'll be ready to try another trip as soon as you get home. 
Sources: 
(https://www.outdoorsy.com/blog/beginners-guide-whitewater-rafting), 
(https://www.waterbynature.com/blog/whitewater-rafting-terminology/), 
(https://raftmasters.com/what-water-levels-mean-in-the-context-of-rafting/), 
(https://raftmasters.com/10-whitewater-rafting-safety-tips/), 
(https://www.northernoutdoors.com/beginner-whitewater-rafting-tips/), 
(https://www.americanadventure.com/blog/white-water-rafting-for-beginners/), 
(https://www.raftingcolorado.com/10-tips-for-white-water-rafting-beginners/), 
(https://www.southeasternexpeditions.com/13-white-water-rafting-tips-beginners/), 
(https://www.waterbynature.com/blog/whitewater-rafting-terminology/),
(https://www.outdoorsy.com/blog/beginners-guide-whitewater-rafting), 
)https://whitewater.net/white-water-rafting-in-colorado/frequently-asked-questions-rafting-colorado/), 
Other Great Outdoor Related Articles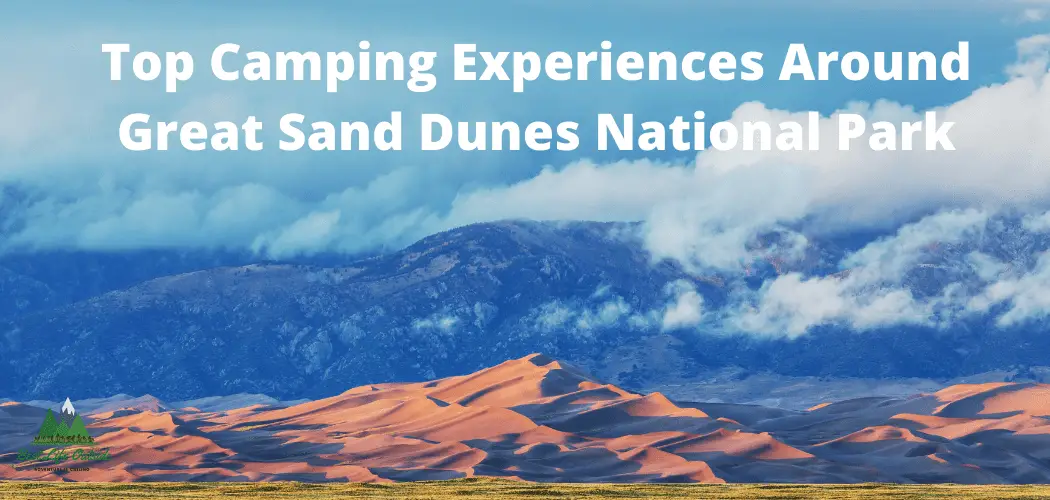 Many people think to see breathtaking wonders they must travel abroad when all they really need to do is explore the land in front of …